More and more of us Brits are getting on board with a winter break each year, with some skipping trips in the summer altogether so they can make the most of the winter sun to be found elsewhere when it's raining cats and dogs back in Blighty. 
We love a bit of winter sun ourselves here at Netflights, so this September we're going all in – each week we'll be digging into a bunch of different destinations where you could be topping your tan off this year, from Dubai to Thailand.
Why we love winter sun holidays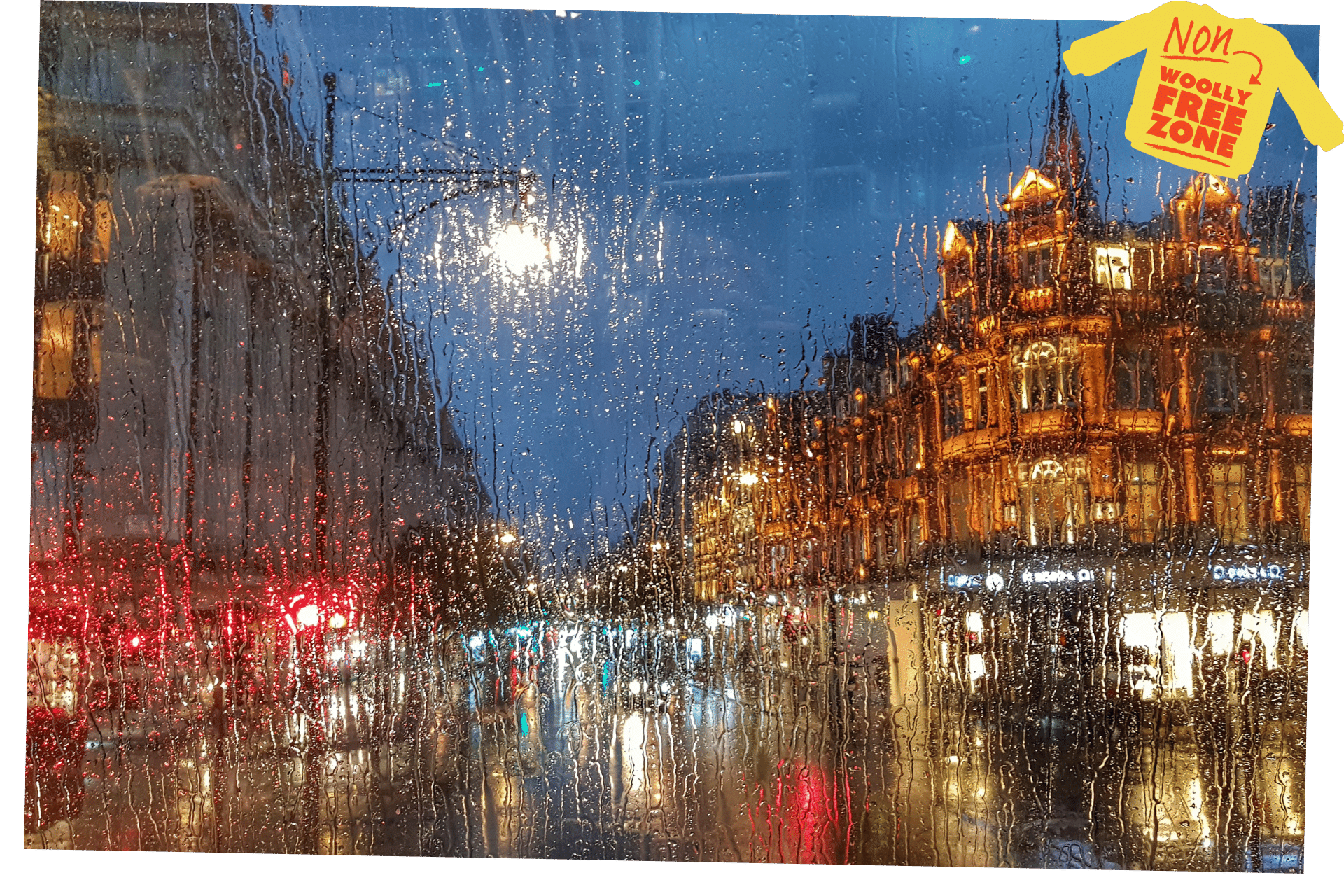 There's a bunch of reasons we're all running off to somewhere sunny during the winter months.
As the UK continues to experience more heatwaves and generally higher temperatures during the spring and summer months (we promise this is true, even if this summer didn't feel like it!), more and more of us make use of the hot weather at home, saving our money for a plane ticket when the draught excluders shaped like sausage dogs start coming out again and we're wearing every single jumper we own.
31% of us, according to a recent survey, love a bit of winter sun because it usually means some of our fave destinations, heaving in the sweaty summer months, are way less crowded in the low season. Bingo! Whilst 38% of us, frankly, just want to be wherever the shoddy UK weather isn't. And because no one likes a rip-off pint, huge numbers of us travel in the winter in search of cheaper prices, both in terms flight and accommodation costs as well as value for money once you get there.
We also just really love a good tan.
Our favourite destinations for winter sun
European knock-outs like Spain, Italy, and France are always big winners when it comes to winter sun, but some of us are starting to venture further out and give long haul a whirl instead – destinations like the UAE (Dubai in particular), the Caribbean, Thailand, and the USA are all seeing an increase in visitor numbers over the winter months.
Grab some winter sun in Dubai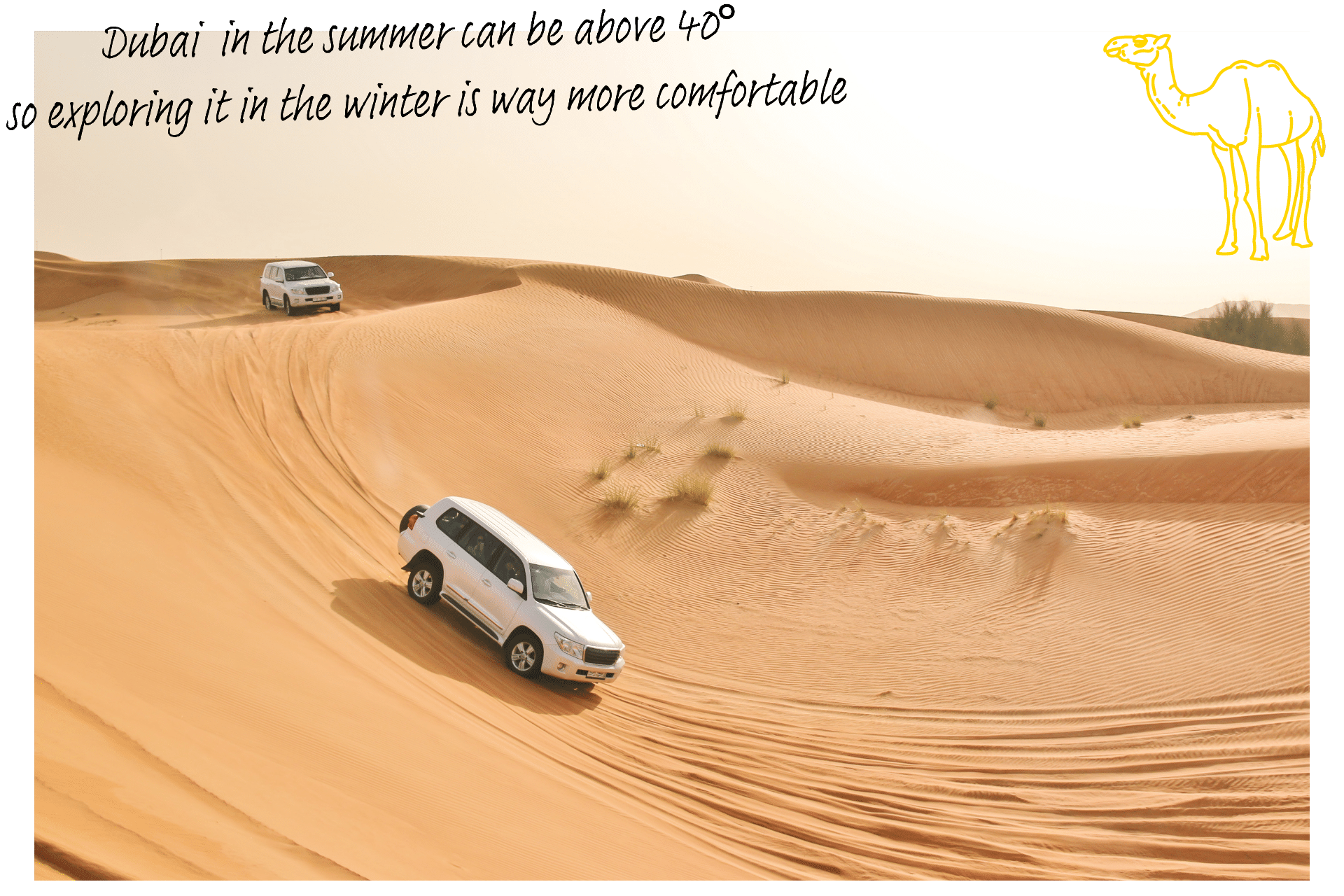 From late October, temps in Dubai drop from the 40s to the low 30s, and that means all the best outdoor activities are up for grabs.
It's the prime time for dune bashing (and surfing) out in the desert, exploring the Al Fahidi Historical Neighbourhood and taking the traditional abra boat across the Creek to rummage through Dubai's famous souks.
Al fresco dining is back too, and there's no place better than several hundred feet up in a rooftop bar, which Dubai has more than its fair share of – for city views, especially the Burj and Sheik Zayed Road, try Four Points by Sheraton's Level 43. For dreamy views of the Arabian Gulf, try the Pure Sky Lounge at Hilton Dubai The Walk.
Get your bum on the beach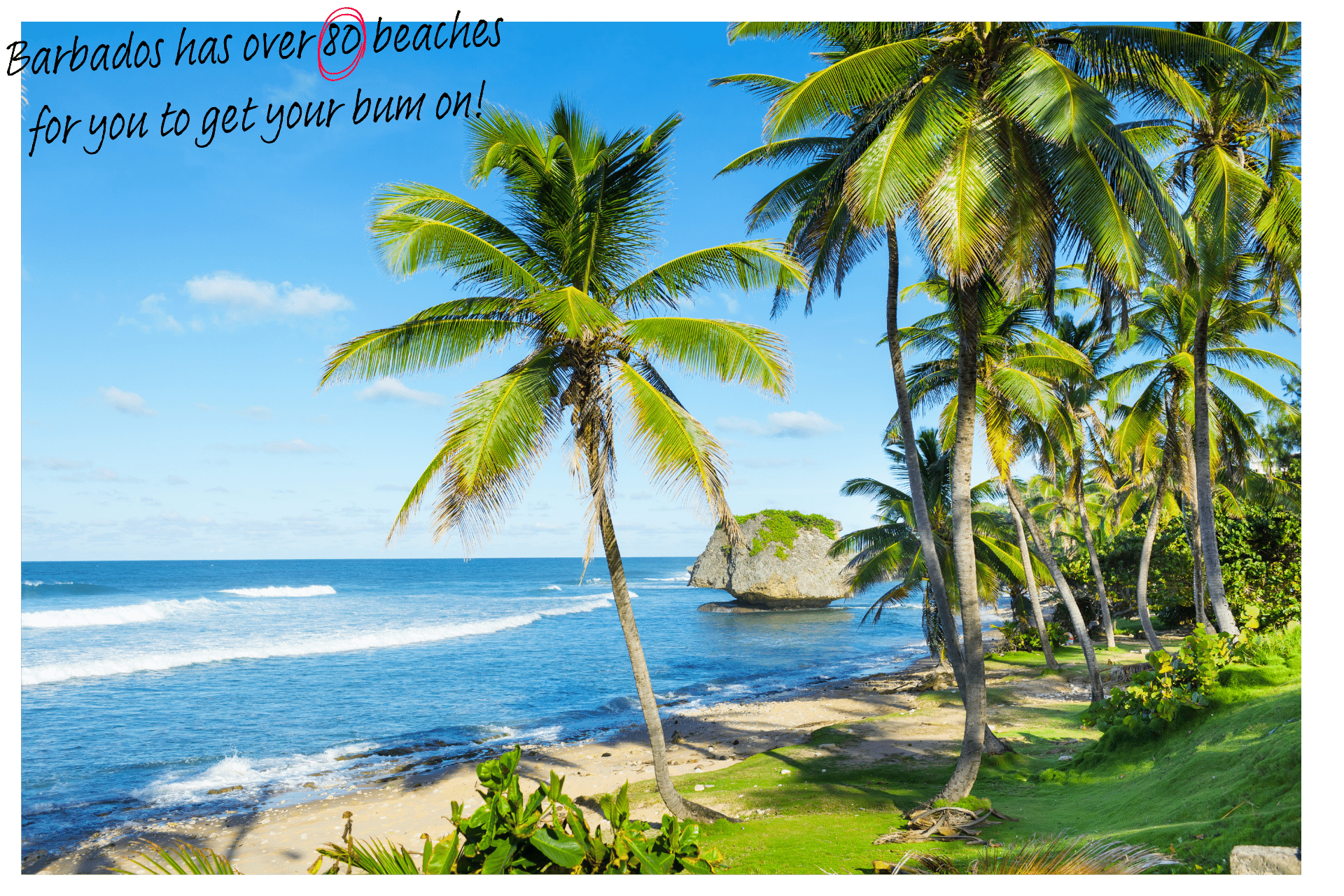 Barbados is a babe with more than 80 beaches to play with, from the pinked-hued sands and coconut trees of Crane Beach to family-friendly Rockley Beach with its calm waters, shade in spades, and sun loungers for hire.
The Maldives are mega in winter too. The heat is drier, less windy, less rainy, and those gorgeous waters are crystal clear – perfect diving and snorkelling conditions. Or a cheeky glass bottom boat tour…
And then there's Thailand, who know a thing or two about a good beach break. Head to Koh Tao for more diving (when it comes to certifications awarded, it's second only to Cairns in Oz!), Koh Pha Nagan for parties of various moon types (Full, Half, Black…you name it, they've got it!) and Hua Hin if you're bringing la familia along.
Speaking of Thailand…winter isn't just great for the beach bums amongst you. With way less humidity about and temps that are still definitely hot, but not centre-of-the-sun hot, enjoying all the gems this country has to offer and not just saying 'Yeah, that's nice, can we go back inside to the air-con now?' can be a lot easier in the winter.
The nature here is unbelievable – you've got national parks, waterfalls, and cave systems with all the nooks and crannies to explore. Then there's the temples, the floating markets, and festivals like Loy Krathong – watch your troubles float away with a tealight in a banana leaf boat on the Chao Phraya river in Bangkok.
Speaking of Bangkok, winter is a great time to check out Thailand's capital too – although it will be busier as this is high season!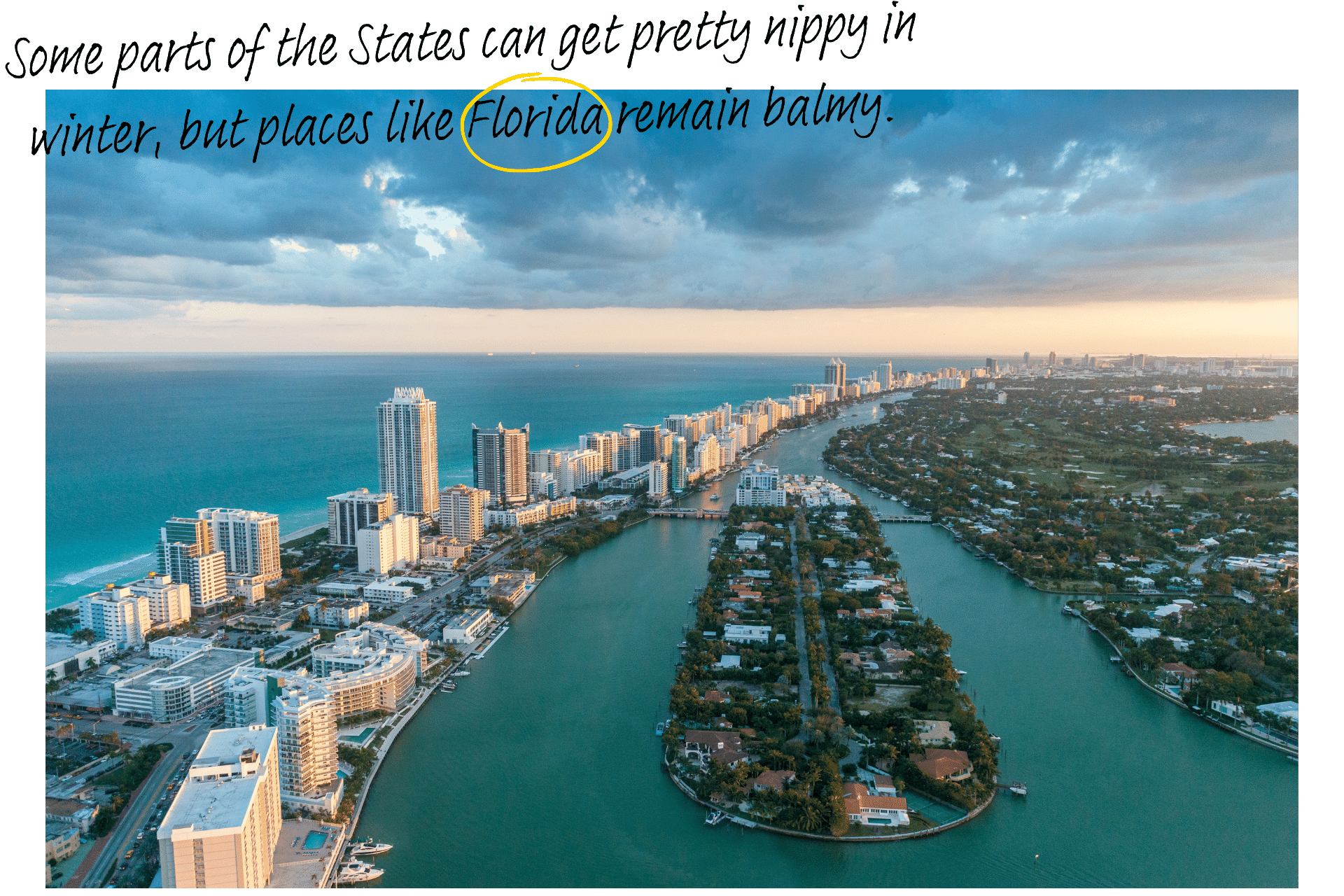 We love New York in the winter as much as the next person, but there's loads of places across the States that remain pretty balmy even into the cooler months, like Las Vegas, California and USA fave, Florida.
Florida is has one of the mildest winters in the country, enjoying some pretty lush highs of 25 degrees. It's less humid, and there's less chance of those famous Florida afternoon showers too.
But we can't talk about Florida without mentioning Orlando. September to November and January to April are both the low season here, so make full use of the smaller queues at Disney and Universal!
Ditch the woollies, you won't need 'em where you're going!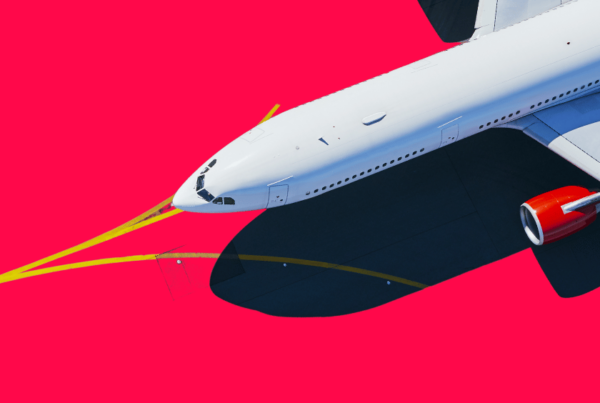 Everyone loves love. And it turns out, a lot of us are quite keen to find it at the airport.…
More and more of us Brits are getting on board with a winter break each year, with some skipping trips…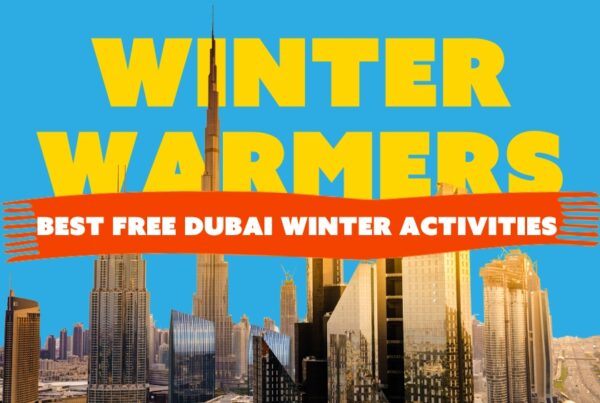 More and more of us Brits are getting on board with a winter break each year, with some skipping trips…