More and more of us Brits are getting on board with a winter break each year, with some skipping trips in the summer altogether so they can make the most of the winter sun to be found elsewhere when it's raining cats and dogs back in Blighty. 
We love a bit of winter sun ourselves here at Netflights, so this September we're going all in – each week we'll be digging into a bunch of different destinations where you could be topping your tan off this year, from Dubai to Thailand.
Dubai
in the summer can make even the locals do a runner for the nearest air-con, meaning loads of great outdoor spots can get missed by visitors who come when the mercury rises above 40°, so we've compiled a whole bunch of
the best free winter activities in Dubai
you can enjoy during the cooler season without dropping a single dirham, from wildlife sanctuaries to romantic spots and right on to a nifty way to get free access to one of the best waterparks in the city…
The Dubai Fountain in Downtown Dubai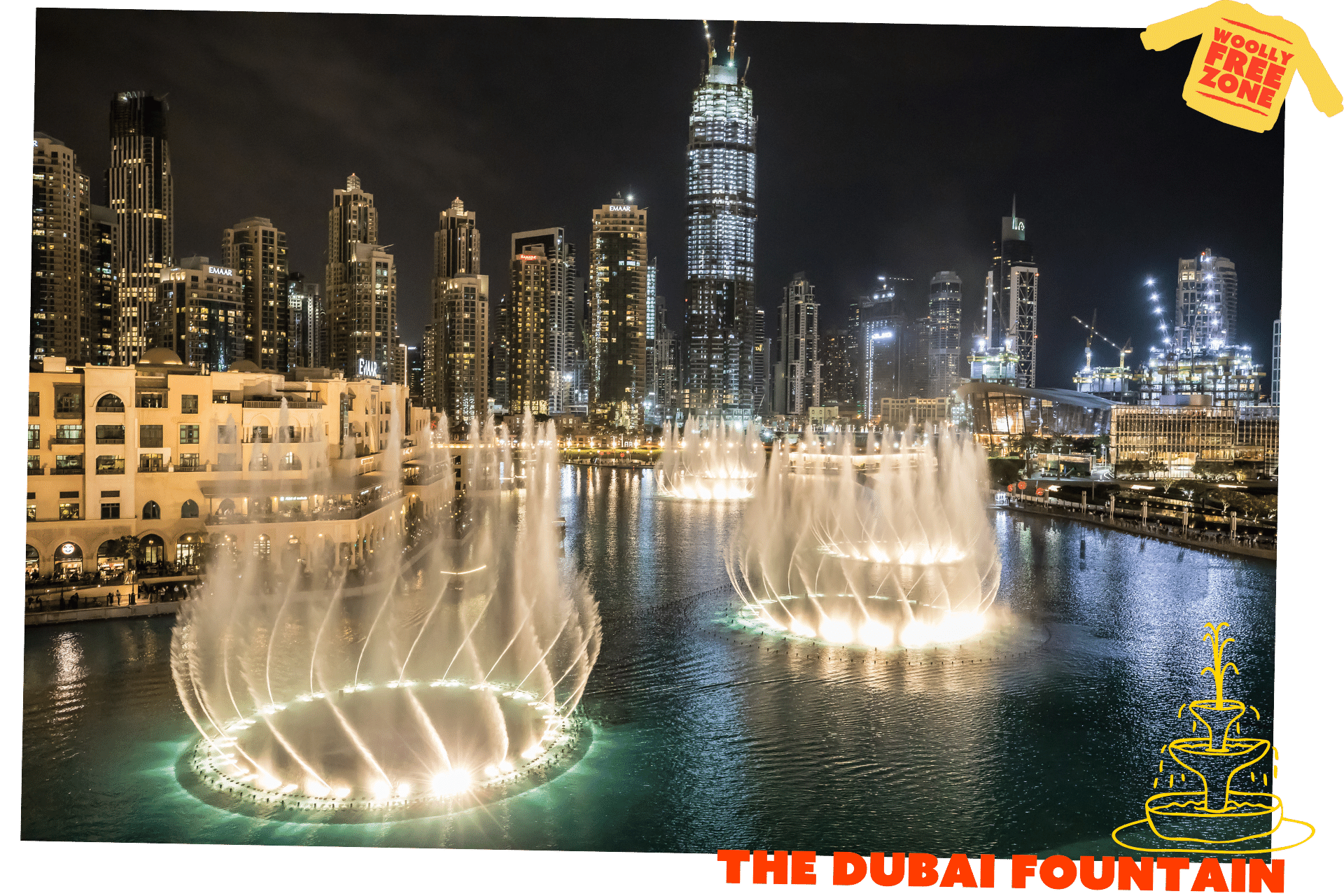 We're going straight in with a Dubai classic and an easy one to whack straight on your list of free winter activities in Dubai – the Dubai Fountains. Not just any old fountain, this is the world's largest choreographed fountain system, set on the lake by the Burj Khalifa (talk about killing two Dubai classics with one stone). It can shoot its shot as high as a fifty-storey building 👀.
We reckon you should catch it from The Boardwalk, a floating platform within the fountain itself.
Camel Racing in Al Marmoon
If you wanna fall straight into the local culture, you've gotta get yourself down to the races. Camel races.
The good old camel is a deep rooted part of life in the UAE, going right back to the Bedouins who used them for transport (and for, er…eating). The more camels you had, the richer you were, like a Rolex but with four legs and a spitting habit.
Races take place throughout the year, but the really big ones happen in winter, mostly on Fridays and Saturdays. You'll find the most popular track in the Al Marmoon area, next to the Heritage Village there.
The Bur Dubai Grand Mosque @ Al Fahidi Historical Neighbourhood 
Another great one on the list of free winter activities in Dubai is one of the city's oldest areas, the Al Fahidi Historical Neighbourhood, where you'll find the Bur Dubai Grand Mosque. It's a great way to get an idea of local religious life if you don't want to make the trip to the more famous Sheikh Zayed Grand Mosque over in Abu Dhabi.
Free tours take place Sunday, Tuesday, and Thursday mornings – you'll get an ablution and prayer demonstration, as well as a tour of the building and the chance to have an open Q&A over light refreshments.
Ras Al Khor Wildlife Sanctuary by Dubai Creek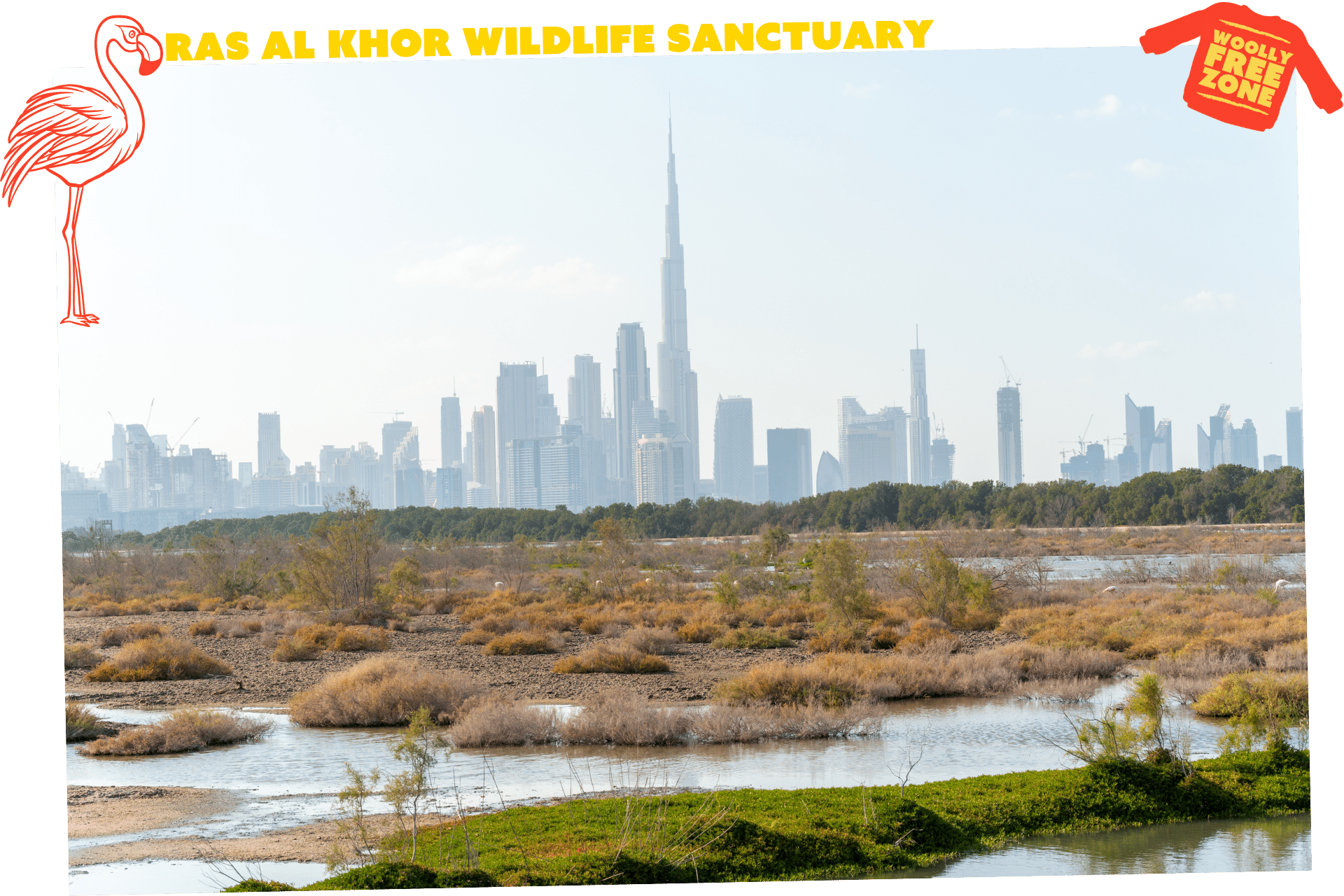 Ras Al Khor Wildlife Sanctuary is a gorgeous spot right by Dubai Creek, but in the sweltering summer months it can be a bit, well…daunting. Winter is when the party really gets started around here, anyway.
This wetland reserve is the home away from home for a whole load of migrating birds which rock up during the cooler months and settle in for the next few months. Their most famous residents are the flamingos, but you can also spot reef herons, ospreys, sandpipes, kingfishers, horned vipers, and more. Ask your dad what some of these look like if you need to, I did.
Love Lock Bridge at The Yard
One for the lovebirds, this one. The Promise Bridge, inspired by that one in Paree, is your chance to slap a hastily found lock (usually the one you've pilfered from your luggage) with your names scrawled onto this romantic spot in The Yard, a new suburban development in the quieter area north of Dubai.
Speaking of lovebirds, another romantic spot can be found in Al Qudra, where there's two massive heart shaped lakes, as well as the word 'love' spelled out with local flora. Aw. There's a bunch of shaded areas here too to slip under, as well as fire pits and washroom facilities. Great for sunset, far away from the city skyscrapers. Make the most of this desert spot during the cooler winter months.
One of the best bits about a Dubai holiday is just getting out there and exploring it on foot, especially when it comes to the city's historical gems. But the thing is, the idea of traipsing around its nooks and crannies during the sweltering summer doesn't exactly appeal as much as a rummage through Dubai Mall with the air-con on full blast.
In winter, while the mercury is still definitely way up there, it's not quite Satan's-armpit-hot, so you can really have a proper mooch around places like Al Fahidi Historical Neighbourhood, the heart of old Dubai where the homes of Dubai Creek merchants from years gone by have been turned into cafes, boutiques and art galleries.
Then there's the souks, of course, where even just window shopping is enjoyable, especially in the Perfume Souk where the smell of oud – an important part of local customs – wafts all over the place. And while it's not 100% free, a pretty dirt cheap activity is to drop just a single dirham on a ride across the Creek in an Abra for an 8 minute glimpse into how Dubai used to be back in the ol' days. Aim for sunset, and the view'll charm the socks right off of you.
Riverland Dubai at Dubai Parks and Resorts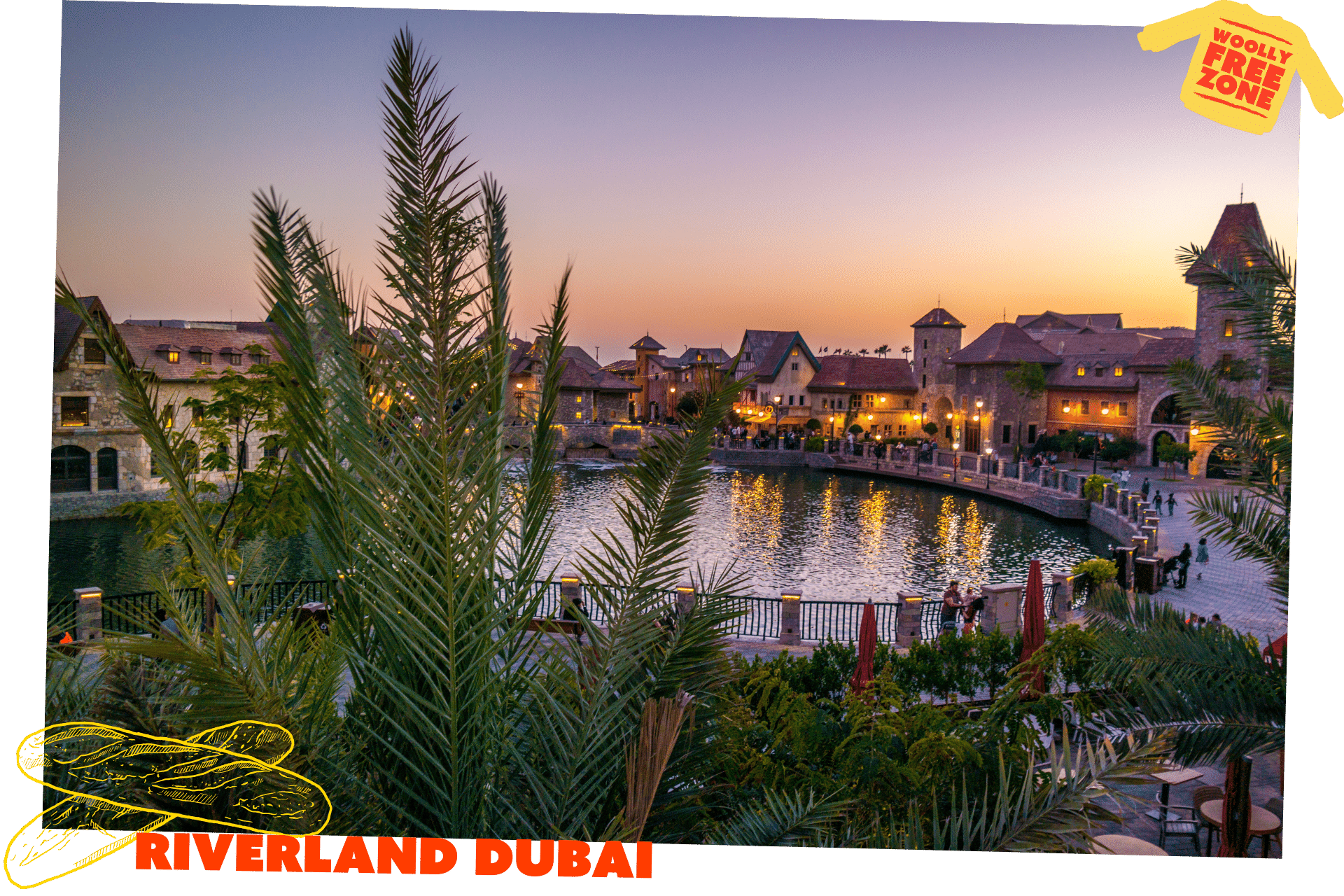 Actually part of Dubai Parks and Resorts, Riverland Dubai is a sneaky little addition to our list of free winter activities in Dubai because, unlike the rest of the park, it will cost you nada. Well, you'll have to cough up for parking if you come in a car, but we promise that's it.
Recreating a bunch of different locations through time from around the world, you can stop in India in the 20s, a French village from the 1600s, the States in the 50s, and more. And whilst it might look like you're in a village from 400 years ago, there's a McDonald's on site for lunch.
Ah, nothing says vive la France like a good cheeseburger and fries.
This seven kilometre, tree-lined promenade is an absolute must-do when it comes to free winter activities in Dubai, especially for the first timers amongst you. There's always a great vibe here, lush landscaped greenery and really, really good views – just a top-tier walk, really. Way better than a spin around your local park.
And whilst technically not free but still pretty cheap, you can rent a bike dead easy. Just grab one from the stalls dotted around, register with your phone number, pay, and you're off! It's 20AED for a regular bike – around £4.30 for 30 mins.
Free access to Aquaventure Waterpark
Now, this is a top hack. Aquaventure Waterpark – the world's largest waterpark by the way – gives you
free admission
on your birthday with their Birthday Pass – pus two mates will get in for 20% off! All you have to do is register your birthday
here
, and job's a gooden.
There's 105 rides here, from group ones like Odyssey of Terror and Shockwave to body slides like Leap of Faith and its even scarier big sister, Blackout. Then there's the rivers, which aren't exactly of the lazy type. Think: gushing rapids, waves, and and high-pressure bubbles.
Oh, and there's a whopping 1km of private beach to starfish on too.
Get your bum on a free beach 
Dubai is a pretty luxe place, but don't let that have you thinking that all the beaches here (and there's a lot) are trapped behind very expensive gates. Sure, swanky beach clubs are a dirham a dozen here, but there's also loads of beaches that are completely free to the public and if winter is anything in Dubai, it's beach season. For a beach with a view, you've got Al Sufouh Beach. A great spot for shots of the Burj Al Arab and brand-spanking new Atlantis the Royal, it's one of those beaches that's a fave with the locals and kept on the DL. Mega views it might have, note that it doesn't come with any facilities, so arrive well stocked (and nip to the loo first!)
For a beach with a buzz, you'll want to head to JBR Beach, in the Jumeirah Beach Residence area of town. Where Al Sufouh is bare-bones, JBR is chocka with all the bells and whistles – dining options, a play area, Aqua Park, sun loungers for hire, and more. You don't have to drop a dirham here though, just head out early and nab a prime spot and you'll have views of Ain Dubai (that's the really big wheel) all day long. For burning off energy, though, you've got Kite Beach with its skate park, obstacle course, and 14 km of beachside running track. Oh, and kite surfing too – but we figured that was a given.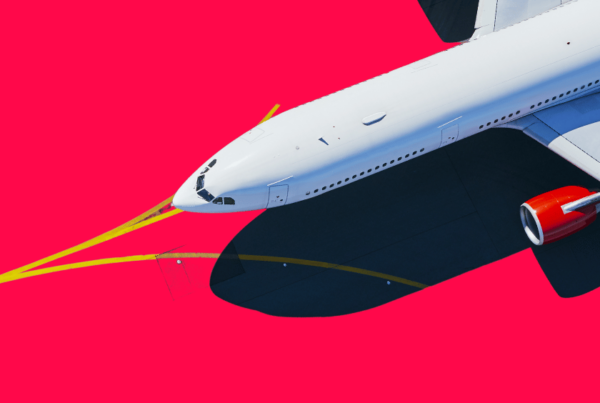 Everyone loves love. And it turns out, a lot of us are quite keen to find it at the airport.…
More and more of us Brits are getting on board with a winter break each year, with some skipping trips…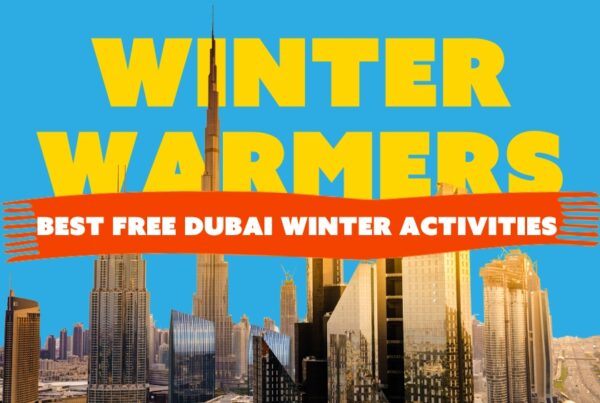 More and more of us Brits are getting on board with a winter break each year, with some skipping trips…