The UK's regional and smaller airports can often be a great alternative to the big international gateways. Offering convenience, comfort and fewer crowds, they're increasingly popular for travellers flying to one of the many destinations they now serve who want a hassle-free departure. Our recent UK Airport Review summarised and ranked the facilities that can be found at many of them. In this blog post, we catch up on the different developments, forthcoming expansion plans and investments that are on the horizon and which, the owners of the airports fervently hope, will ensure they continue to grow in the post-Brexit world.
Glasgow (GLA)
Total passengers: 9,656,277 (2018)
Number of terminals: 2
Airlines served: 21, including British Airways, Delta, Emirates, KLM and Virgin Atlantic
Website: www.glasgowairport.com/
Towards the end of last year, Glasgow Airport announced the opening of its new £1.6 million Lomond Lounge, which is located just inside the departures area. The Lomond, which created 25 new jobs, is the fourth lounge at Glasgow Airport (the most of any airport in Scotland – it joins the UpperDeck, and those operated by British Airways and Emirates for their passengers). It will be open daily between 5am – 9pm.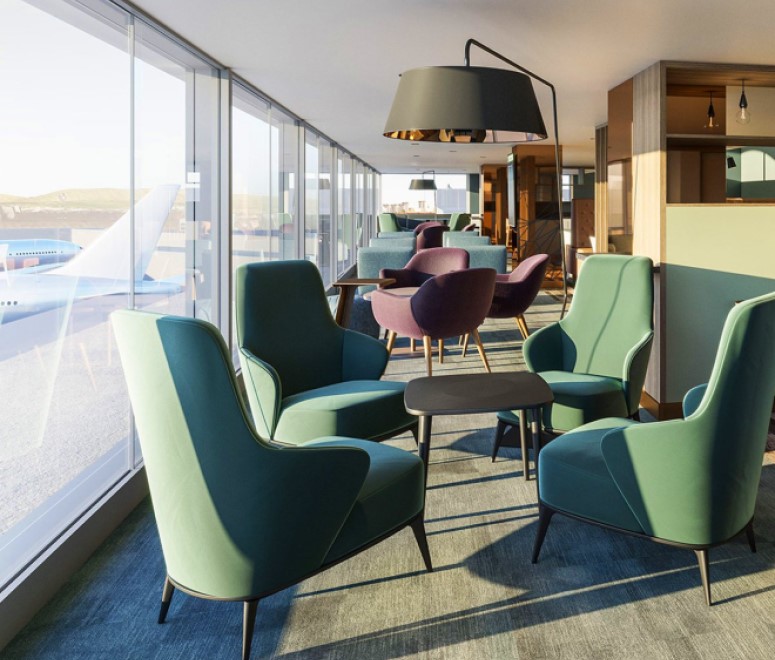 Visitors, who will need to pay £40 in advance to access the lounge, can expect views of the airfield and the Campsie Fells, as they relax in 4,500 square feet of space with capacity for 100 people. Here, you can enjoy a wide selection of a la carte breakfast, lunch and dining options featuring Scottish produce freshly prepared by local chefs, a fully-stocked bar and high speed Wi-Fi. The décor was inspired by the neighbouring Loch Lomond and the Trossachs National Park, with natural colours and contemporary styling balanced with an appreciation of the airport's original Basil Spence architecture.
Travellers with a penchant for tasty footstuffs don't necessarily have to head for one of the lounges at Glasgow, though. Food outlets abound in the terminals, and were recently joined by the first branch of the popular healthy-eating chain, Naked Deli, outside the North East of England. Located in the main departure area, it sells a delicious grab-and-go range of fresh juice smoothies, superfood salads, sandwiches and vegan cakes.
Naked Deli's commitment to the environment (with all take-out meals packaged in recyclable materials), joins another 'first' for Glasgow in recent months dedicated to improving the environment – the introduction of electric buses to its airport fleet, to shuttle passengers to and from the terminal, and the long stay car park. The airport estimates that this first for a UK airport will reduce carbon emissions associated with passenger travel to and from the car park from 143 tonnes per year to zero.
Glasgow has formally committed to becoming net zero for carbon emissions by 2050.
The airport's ambitious growth plans are being reflected in the confidence of its airline partners, many of which are expanding their services. Emirates, for example, has decided to up-gauge their popular Dubai flight to year-round Airbus A380 service from the end of March following a successful trial period in 2019, with each flight capable of carrying 489 passengers including 14 in First Class, 76 in Business Class and 399 in Economy Class. The A380 flight comes in addition to a second daily Emirates flight at Glasgow which is operated by a 3-Class Boeing 777-300ER with 354 seats, including eight in First Class, 42 in Business Class and 304 in Economy Class.
Edinburgh (EDI)
Total passengers: 14,294,305 (2018)
Number of terminals: 1
Airlines served: 34, including British Airways, Delta, Qatar Airways, Turkish Airlines and United Airlines
Website: www.edinburghairport.com/
Edinburgh Airport has announced a £20 million investment to improve transport access. This will include a new East Terminus in 2020 to house the airport's licensed taxi operation for both pick-up and drop-off, easing peak time congestion around the airport and making it easier for passengers to get a taxi. The new East Terminus will also provide a new covered walkway and passenger bridge, plus a self-service kiosk for booking private taxis.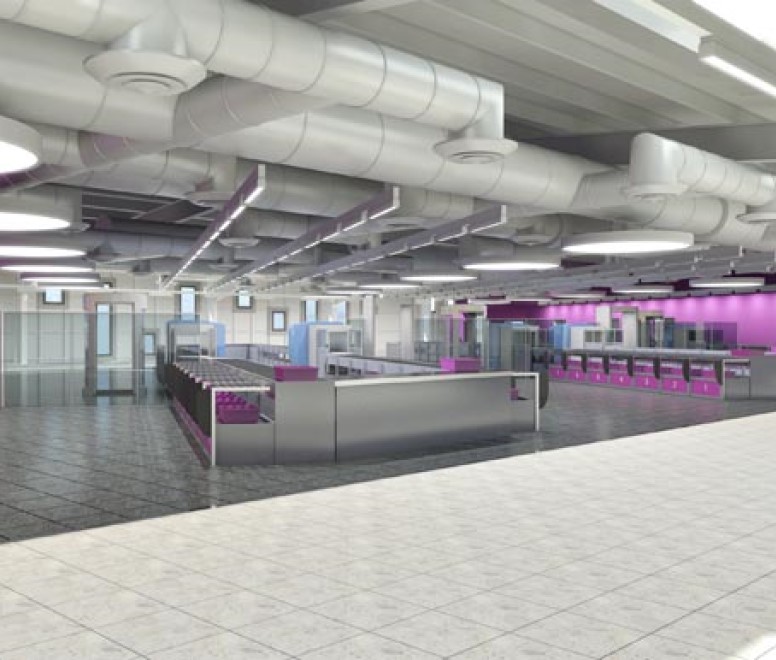 The initiative follows a programme launched last summer also designed to help passengers start and end their travels in the best possible way. The changes are particularly helpful for families, with an improved Family Lane in security, improved signage and information distributed in the terminal building by the Edi the Pilot mascot, and enhanced information on the airline website. The airport has also begun a trial with the Pocketalk device that enables speech to be translated into 74 different languages at the security area – to make the security process easier by breaking down language barriers, helping both passengers and staff to explain and understand each other.
EDI celebrated a record number of passengers in 2019 (a year on year increase of 3.1%), and recently announced that Qatar Airways is increasing to a double-daily Doha service from this summer.
Manchester (MAN)
Total passengers: 28,292,797 (2018)
Number of terminals: 3
Airlines served: 58, including British Airways, Etihad Airways, United Airlines, Qatar Airways, Turkish Airlines and Virgin Atlantic
Website: www.manchesterairport.co.uk/
The new PremiAir terminal has now opened at Manchester Airport, providing a streamlined VIP departure and arrival experience, even for passengers who don't have their own private jet. Bookable from just £50, PremiAir operates in conjunction with 25 airlines, including British Airways, Qatar Airways, Etihad Airways, Cathay Pacific and Virgin Atlantic. The £175 full return package includes fast baggage processing, a private lounge with complimentary food and drinks, a car transfer to and from the aircraft, and dedicated security and immigration facilities.
The new terminal forms part of a wider £1 billion transformation programme currently underway at MAN, which will eventually see the opening of what it's calling a 'super terminal' (a large-scale extension and refurbishment of the existing T2) in July 2022. The new facilities will feature a completely remodelled departure area with expanded shopping and dining options, information and entertainment screens, and check-in desks. A new pier will also open, capable of handling the world's largest passenger planes. Phase one of the project – featuring a brand-new security hall, the departure lounge, the immigration hall, arrivals hall and the new bus gate lounge open to passengers – is set to open in July 2020.
Among a number of expanded services from its airline partners for 2020, the airport announced last year that it will be welcoming Delta back this year, which will take over (and increase from thrice-weekly to daily) the Boston service previously operated by its partner airline, Virgin Atlantic, from May 2020. Virgin will continue to operate its services to Atlanta, New York-JFK, Las Vegas, Los Angeles and Orlando.
Leeds Bradford (LBA)
Total passengers: 4,038,889 (2018)
Number of terminals: 1
Airlines served: 12, including British Airways, BMI, Flybe and KLM
Website:  www.leedsbradfordairport.co.uk/
Just over the Pennines, Leeds Bradford recently announced plans for a new £150 million state-of-the-art terminal building, which it claims will deliver one of the UK's most environmentally efficient airport buildings, and support greater economic prosperity for the Leeds City Region, Yorkshire and the North. If built, the new three-story, 34,000-square-metre terminal will increase capacity at the airport, while also helping to meet LBA's target of net zero carbon emissions from airport operations by 2023.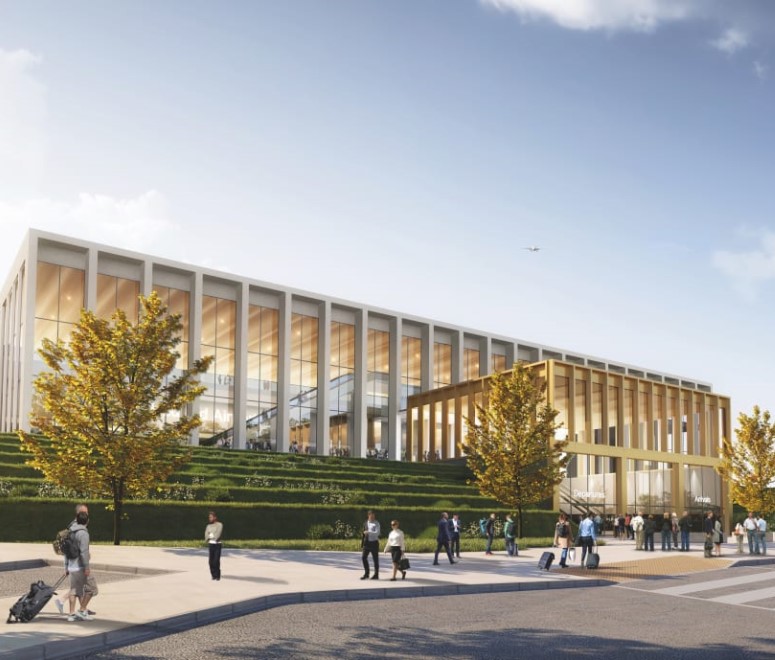 The new terminal – which will feature clean and airy interiors, and enhanced shopping, restaurants and bars, plus excellent access and comfort from arrival to boarding – should be open by 2023. After this time, the existing terminal, dating from 1965, will be demolished.
Doncaster Sheffield (DSA)
Total passengers: 1,222,347 (2018)
Number of terminals: 1
Airlines served: 3
Website: www.flydsa.co.uk/
Doncaster Sheffield has announced a £10 million development plan to help it handle what has been exponential passenger growth over the past five years. An expansion of retail outlets, including restaurants and bars, is set to commence as well as construction of new gates, jet bridges and an expansion of the arrivals hall and security search area.
The expansion follows an already announced £3.5 million investment to increase car parking facilities, and a £2 million investment in a solar farm which will produce 25% of the energy for the airport.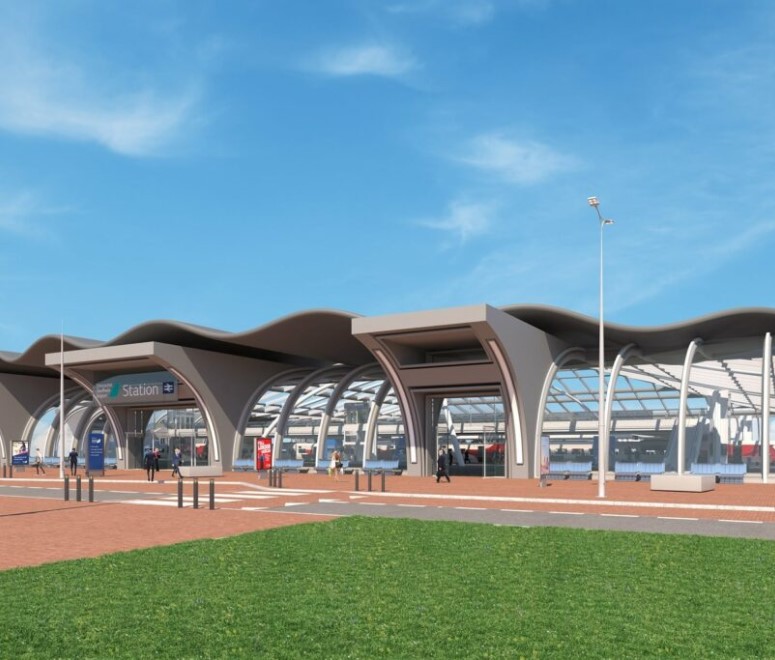 Birmingham (BHX)
Total passengers: 12,457,051 (2018)
Number of terminals: 2
Airlines served: 32, including Air France, Emirates, KLM, Lufthansa, Qatar Airways and Turkish Airways
Website: www.birminghamairport.co.uk/
Birmingham Airport has broken ground on a £30 million departure lounge extension – its biggest investment in 10 years. Once complete, the project will increase the terminal floor area by 45%, and add new shops, bars and food outlets, toilets, seating and an outdoor terrace area. There'll also be more natural light and circulation space for passengers. The extension will be 21 metres tall at its highest point, over 130 metres in length, and will use over 1,000 tonnes of steel in its construction.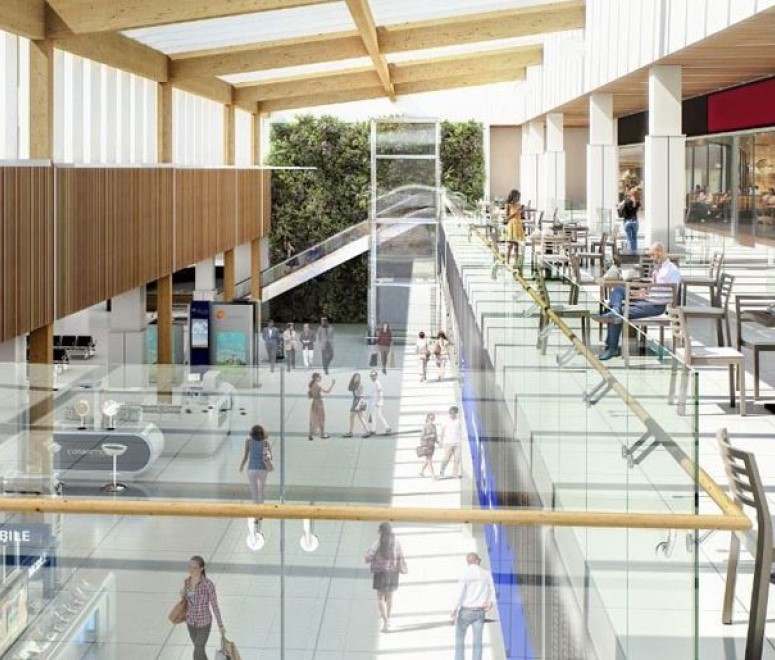 The airport hopes that the extension will help it achieve a target of 18 million passengers a year by 2033. But it will also see other long-term passenger experience improvements, including enlarged passenger security areas equipped with state of the art x-ray equipment, more self-service bag drop kiosks, expanded capacity in the make-up hall and more baggage carousels. Birmingham Airport has also recently committed to becoming net zero carbon by 2033. It took a first step towards the target in December 2019 by introducing a fleet of six electrically-powered buses to all operating as a free passenger service to all landside car park routes.
From an airline service perspective, Turkish Airlines has recently announced a new service to the holiday resort of Antalya from June 2020, and both Jet2 and TUI are launching new routes to southern Europe this year (the latter adding 114,000 new seats – partly to fill those lost by the collapse of Thomas Cook in 2019).
Jersey (JER)
Total passengers: 23,804 (2018)
Number of terminals: 1
Airlines served: 11, including British Airways, Lufthansa, EasyJet and Flybe
Website: www.jerseyairport.com/
Jersey Airport has started work on building an integrated terminal which will increase capacity and provide an enhanced passenger experience. The project includes a new two-storey pier, which is due to open in 2022 and will enable the airport to accommodate larger aircraft. This will also coincide with a realignment of aircraft stands, and a redevelopment of the arrivals area and the airport's forecourt.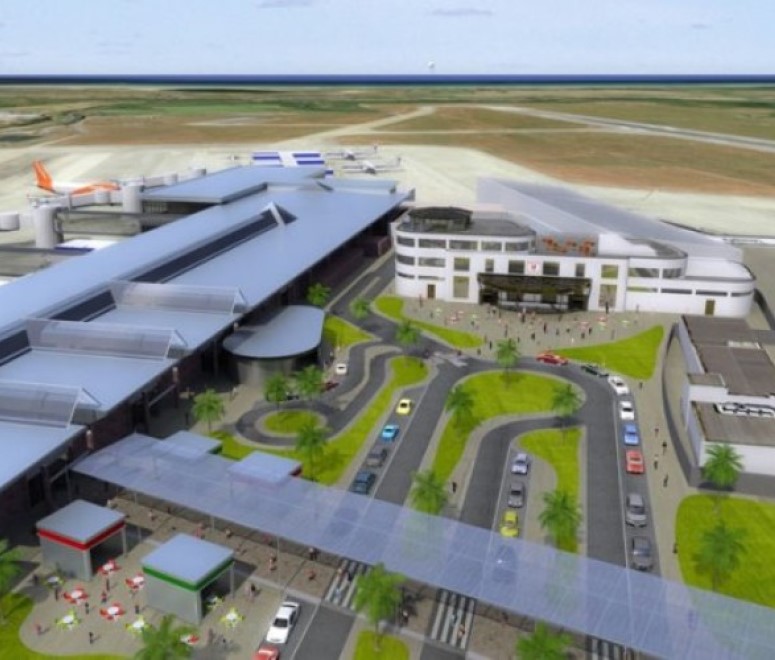 A realignment of the roads in front of the terminal will create a 30-metre 'exclusion zone' and plaza, to bring Jersey into line with security measures in place at airports across Europe. But this will also improve the space that is currently available for drop-offs and pick-ups, as they airport will add seating areas and covered access routes between the terminal and drop off points, improved external lighting for the car park, bus and taxi drop-off/pick-up points, and they'll install external display screens with 'real time' passenger information for the plaza and bus stop.
London Luton Airport (LLA)
Total passengers: 16,442,900 (2018)
Number of terminals: 1
Airlines served: 10, including easyJet, Wizz Air, Ryanair, TUI and Vueling
Website: www.london-luton.co.uk/
LLA remains on track to realise a £160 million investment which it hopes will to transform the airport and increase capacity to 18 million passengers annually. The redevelopment – due to be completed in 2020 – includes a complete redesign of the terminal to bring in more than 40 new shops and restaurants, and an additional 3,000 seats. There will also be major upgrades to transport links with improved road access from the M1, new car parking facilities, and a re-modelled bus and coach interchange.
The airport will also be served by upgraded rail links to Luton Airport Parkway station and a half-hourly express rail service between London and Luton Airport Parkway from December 2020. Plus, work is already underway on a £225 million light rail system linking the airport with Luton Airport Parkway station. This is anticipated to be completed by 2021.
The airport also recently achieved a notable first for a UK facility, as it achieved the prestigious Airports Council International (ACI) Customer Experience (CX) Level One accreditation – joining an elite group of just eight European airports and 35 global airports to have done so.
The ACI CX accreditation recognises airports that are committed to providing great customer service to passengers. At Level One, accreditation entails communicating externally and internally that customer experience is a priority – and initiatives introduced include creating a Customer Feedback Board, installing new customer service desks throughout the airport, and introducing a mystery shopper programme.