The biannual Dubai Airshow took place between the 17th and 21st November at Dubai World Central Airport, and saw deals worth over £42.4 billion signed.
In the well-established commercial aviation duopoly between Airbus and Boeing, it was Airbus that came out on top with orders and commitments signed for 220 aircraft whilst Boeing made sales for just 97 aircraft. Here are the three main take outs.
1. Emirates and the changing face of aviation
The biggest news from the Dubai Airshow came from Emirates with a firm order placed for 50 Airbus A350-900 wide-body aircraft. The order replaces a commitment, made by the airline earlier this year, for 30 Airbus A350-900's and 40 A330-900 NEO. That commitment in itself was made in lieu of the cancellation of 39 double-deck Airbus A380-800 aircraft.
The rollover of Emirates' fleet comes amidst a changed attitude towards the Airbus A380 which, after only a relatively short time in production, will soon cease production with the final aircraft due to roll off the Toulouse production line in 2021. However, it is not Emirates that has changed their view on the 500+ seat aircraft but rather competing carriers who struggle to make a profit with the plane.
Sir Tim Clark, President of Emirates, recently slammed other airlines' poor use of the A380 and attributed a lack of imagination and foresight in its use for the premature closure of the production line. Ahead of the Dubai Airshow, Sir Tim remarked candidly about comments made by Air France CEO, Anne Rigail, who had called the A380 'difficult' and 'obsolete':
"The A380 was a misfit for Air France. They never scaled; they only have ten aircraft. Yes, we faced the same teething problems, but we dealt with them because we were scaled enough to deal with it. If you've got a sub fleet of 10 it's a bloody nightmare and the costs go through the roof, she is absolutely right. But if you got a hundred of them it's a bit different".
On the 23rd November 2019 Air France retired their first A380, registration F-HPJB, less than 10 years after it was delivered new from Airbus. After operating AF995 from Johannesburg, the aircraft bid farewell to Paris for the last time and ferried out empty to Malta to be painted all white before return to its lessor, and potential scrapping.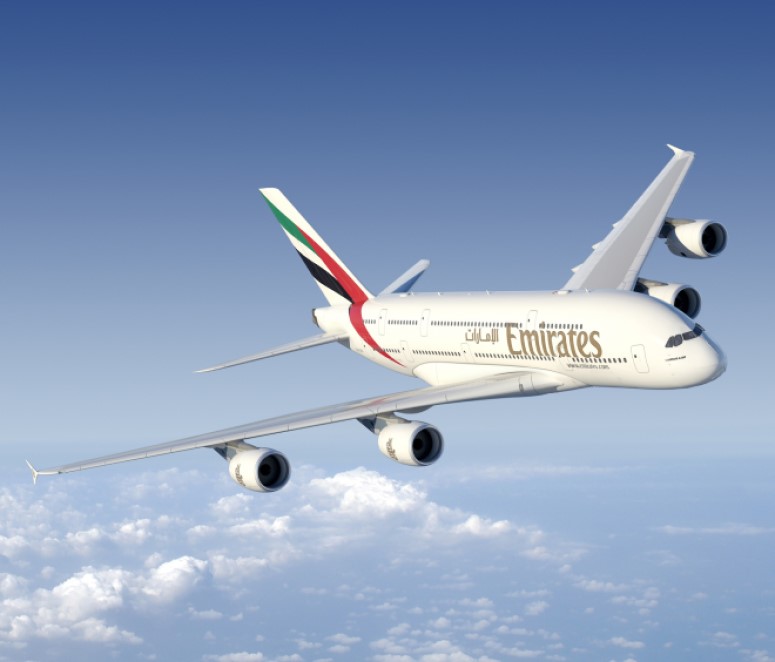 Air France A380s feature a standard cabin configuration whilst Emirates A380's, on the other hand, feature the latest in in-flight entertainment, a swanky bar area for Business Class passengers and showers for First Class customers. Emirates will mark their 123rd A380 delivery in 2021 when the final ever A380 is delivered.
Airbus booked 170 other commitments during the show including 50 sales of its A321 XLR aircraft. The A321 XLR is an evolution of the best-selling, single-aisle A321 aircraft, which first flew back in 1993. The A321 has grown from a short haul, 220 seater to an aircraft that can now comfortably fly from the UK to India and opens up long haul flying to smaller carriers and to new city pairs that can't economically sustain a larger capacity aircraft.
Orders for the new XLR model (eXtra Long Range) came from Saudi Arabian low-cost carrier Flynas as well as from Air Arabia and leasing company GECAS.

2. Boeing struggles
In comparison, Boeing had a much quieter week at the Dubai Airshow, although still saw noteworthy orders made by Emirates for its B787-9 Dreamliner and by a handful of airlines for its beleaguered B737 MAX, which is still grounded.
The Government of Ghana was also noted as signing a Memorandum Of Understanding for the purchase of three B787-9's as it attempts to again launch a national carrier after the failures of Ghana Airways in 2004 and Ghana International Airlines in 2010.

3. DHC and Embraer's mixed fortunes
ATR and Mitsubishi both failed to secure any orders at all although De Havilland Aircraft of Canada (DHC) had their best week for a long time after securing 37 orders and commitments.
Meanwhile, Brazilian manufacturer Embraer saw just two orders placed during the show marking a less than successful week. The company, which has seen slow sales of its new E-jet E2, is soon to be merged into the Boeing Company which, it is hoped, will turn around the fortunes of its E2 family as it goes head to head with Airbus' A220 aircraft.
Airbus' A220 itself originally started life as the Bombardier 'C-Series', however, in 2017 the entire program was bought out from the Canadian firm by Airbus. The renamed aircraft has since enjoyed a renaissance in sales by and large due to the leverage of its new Airbus owners.

Or, if you want to stay up to date with the aviation world, head to our latest news to see what's been going on.