You might not immediately put New York (you know, that place known for its gazillion skyscrapers and literally nicknamed the concrete jungle) and the great outdoors together, but this city does a surprisingly good job at bringing the green in! If you wanna experience some of those world famous parks or bust out those botanic brains of yours, or even if you just wanna note down a few good spots to take a breather during your trip here, then this guide to great things to do outside in NYC is for you.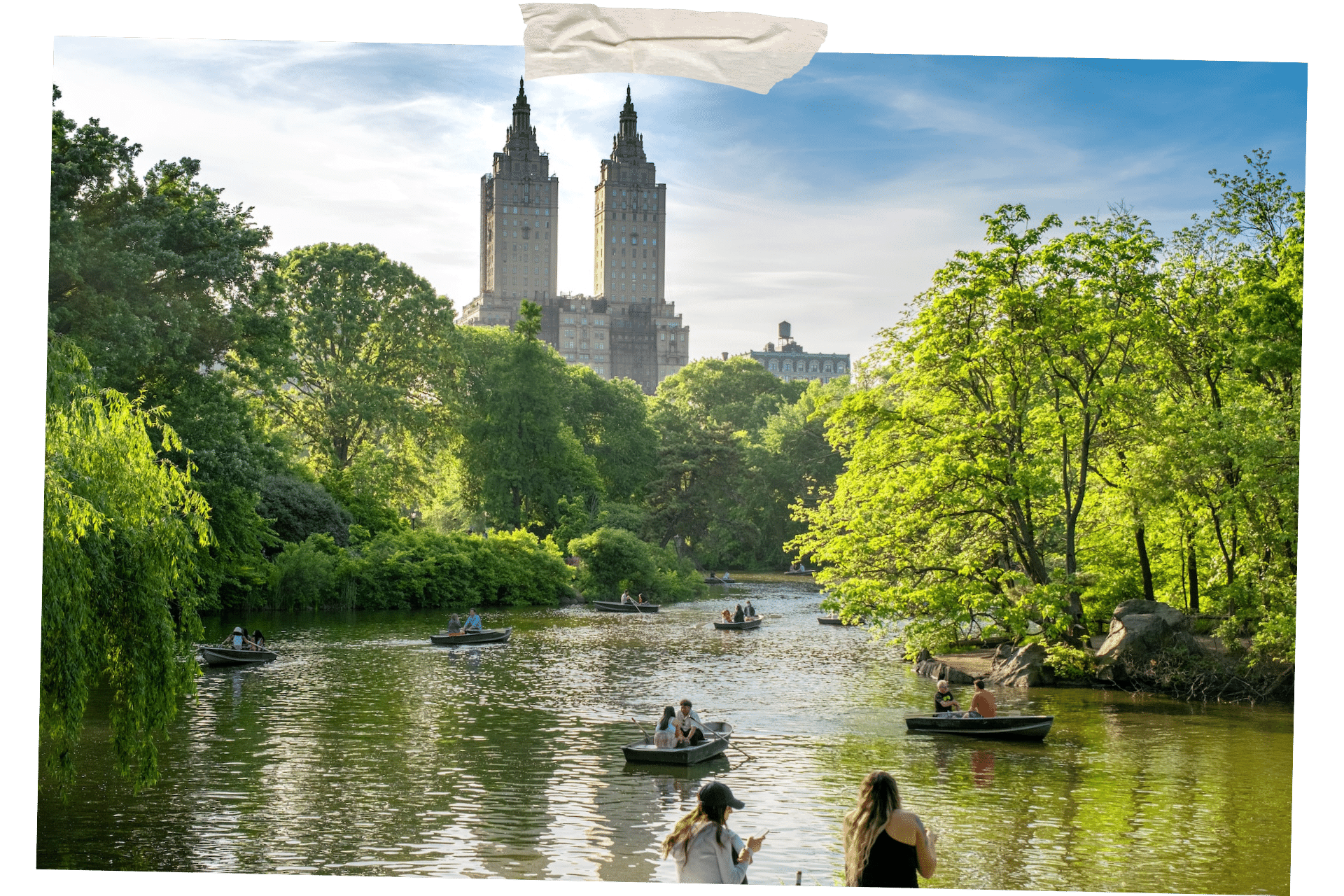 Oh, don't roll your eyes. You knew we had to mention this one. If New York knows how to do anything, it's a right good park (and a plain cheese slice). Number one on that list has always gotta be the one, the only…Central Park!
The first park in the nation, this place hums with as much history as the city around it. There's the Delacorte outdoor theatre on the Great Lawn, famous for its summer productions of Shakespeare ("Shall I compare thee to a summer's day in New York…" we think is how it goes?), the Bethesda Fountain for meeting up and people watching, and Strawberry Fields just a ten minute walk away.
Then there's the semi-secret, European style Conservatory Gardens, which apparently is also one of the cheapest places to get married in New York (👀). If you're not ready to get hitched just yet, then stick to a romantic picnic infront of the Belvedere Castle and Turtle Pond or Sheep Meadow. Psst, you can even go to France whilst you're here! Albertine, a two-story bookstore that sells both French and English language books, can be found inside the fancy Payne Whitney mansion. This mansion also happens to double as the French Embassy, so you'll have to pass through security as you're technically on French soil…
Close to Times Square, Bryant Park is a leafy oasis in Midtown Manhattan and is a fave for local office workers, who make a beeline for it on their lunch breaks, especially in summer, when it's common to see this great big lawn dotted with sunbathers here to relax or catch one of the Free Movie Nights or its Broadway in the Park performances.
Come winter though, the draw is its Winter Village – one of the best in the city. There's plenty of stalls to rummage through artisanal goods, and mulled wine, hot apple cider and chocolate to gulp down. Then there's the annual Christmas tree lighting ceremony with an ice skating rink and show that takes over the big lawn and that features actual Olympic medalists – oo-er!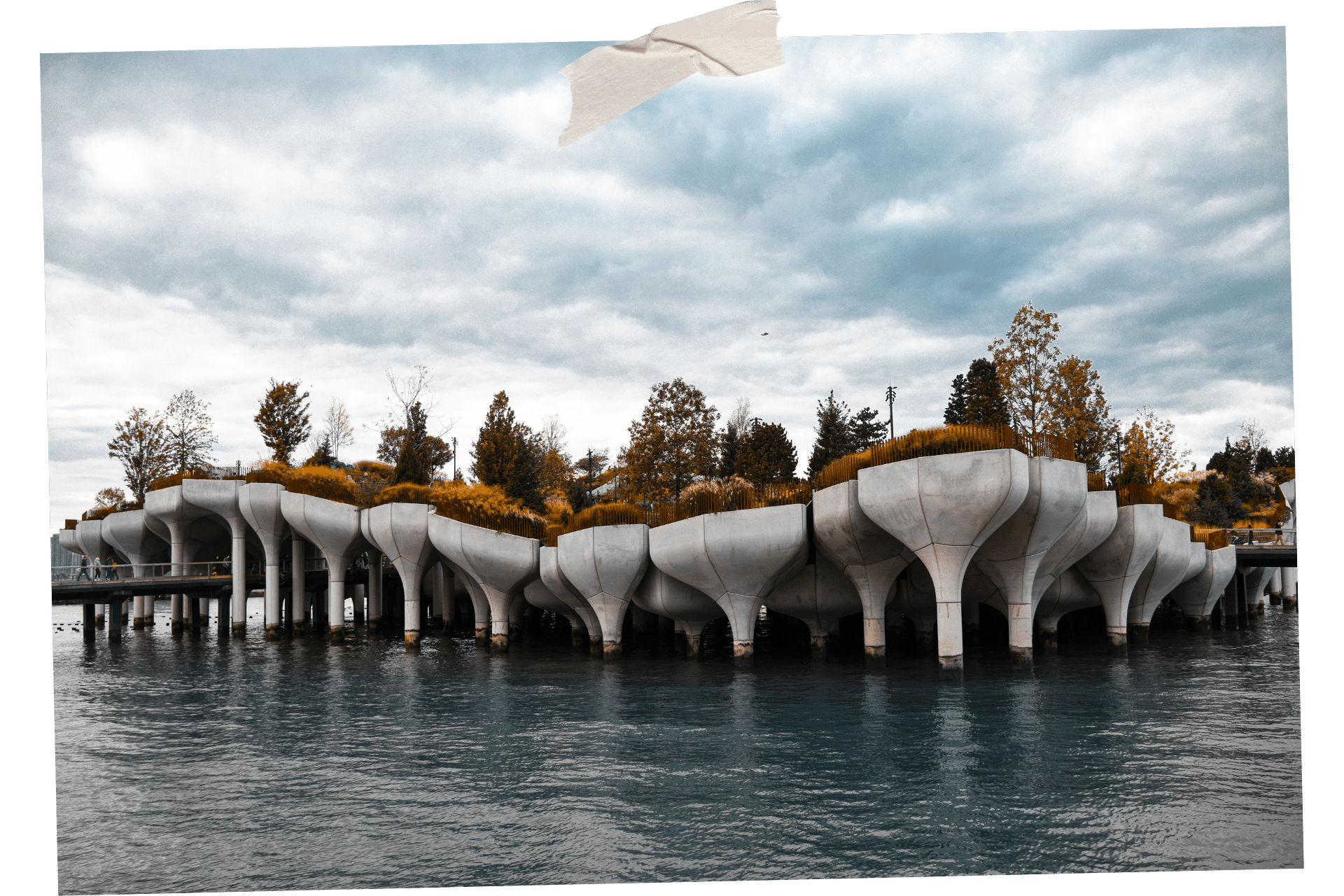 If Central Park and the High Line wasn't enough, you've also got Little Island to play with when it comes to great things to do outside in NYC.
Found within Hudson River Park, this futuristic artificial island is supported by 132 'tulip' structures, filled with walking paths that'll take you up to the highest points and offering up some seriously stunning views of Manhattan and New Jersey. 
Don't miss the Secret Garden and the Amph – a 700-seat amphitheatre. Events are held here in the summer and, at the moment, they won't cost you a dime. 
This 1.45 mile stretch of elevated train tracks went out of use back in the 80s, and since 2009 has been transformed into one of New York's coolest parks, making it a no-brainer when it comes to New York for outdoor lovers.
It'll take you about 30 mins to walk it end to end, but that's only if you don't stop and graze every now and again on the route that'll take you through Greenwich Village, the Meatpacking District, Chelsea, and Midtown Manhattan. You'll pass by the Whitney Museum of American Art, Pier 54, Chelsea Market – even a bunch of warehouses that used to hold a load of uranium during the 40s for the Manhattan Project!
There's loads of entry points along the route, so you can join it wherever you like along the way – there's no wrong way to do the High Line.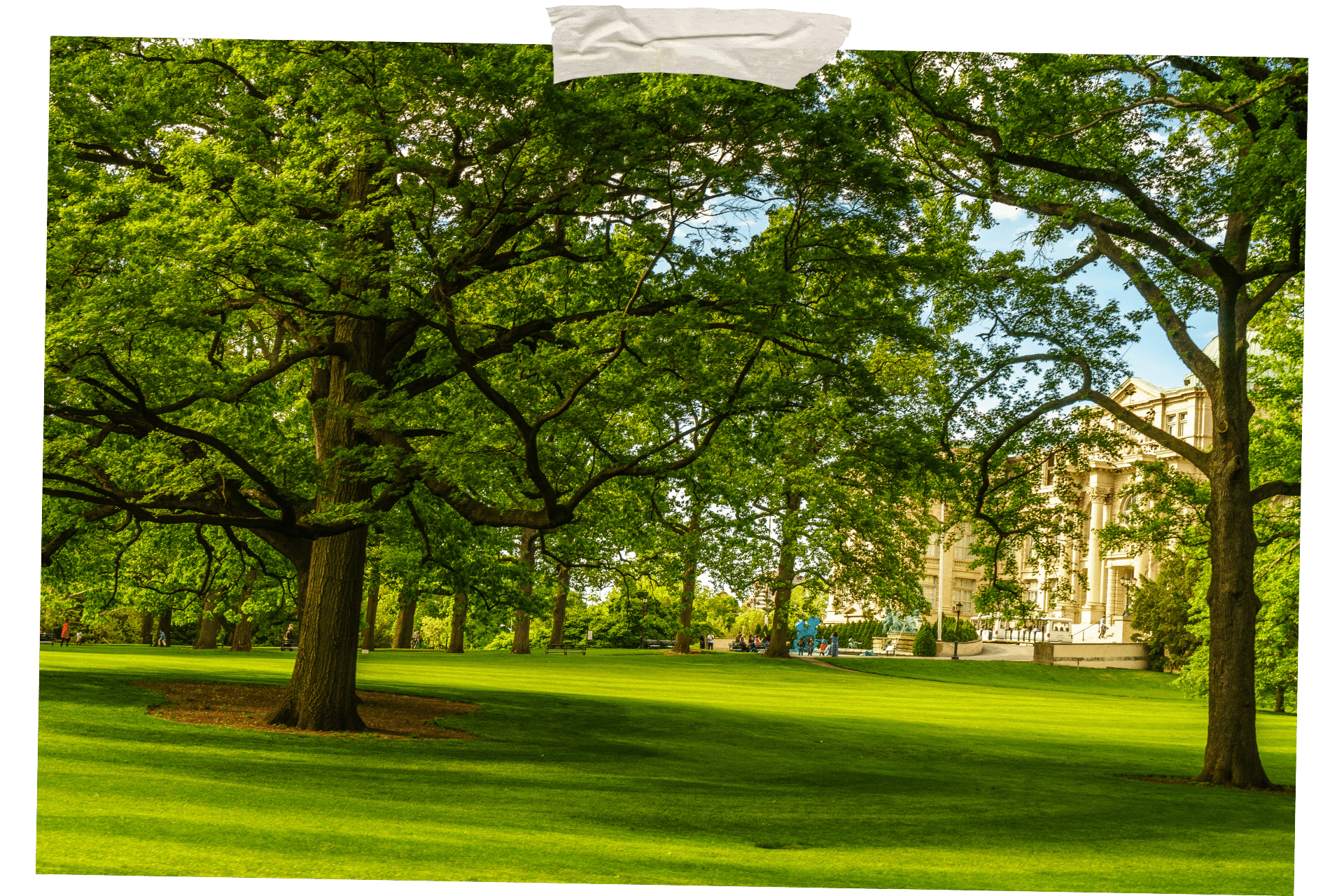 Next up on our list of great things to do outside in NYC is a National Historic Landmark Site that's been hanging out in the Bronx since 1891. With 50 speciality gardens, the Enid A. Haupt Conservatory, and over a million plants to boot, if the New York Botanical Garden doesn't satisfy the outdoor lovers, then nothing will.
Go lilac hunting in the 90-strong Burn Lilac Collection, or Cherry tree hunting in the 200-strong Cherry Collection. There's the Rockefeller Rose Garden, the Azalea Garden, and Daffodil Hill. One thing you can't miss though is the Thain Family Forest – the largest remaining swathe of old growth forest that once covered most of the city!
It's $35 for an adult ticket, but it pays for itself when you could easily spend the whole day getting lost in here. Bring your own picnic and then you're really set!
A little bit younger than its Bronx counterpart, Brooklyn Botanic Garden is still hella old, being created way back in 1910. Here you've got the Cherry Esplanade, a great big lawn bordered by loads of flowering cherry and oak trees, perfect for picnics, the Japanese Hill and Pond Garden, one of the oldest and most-visited Japanese-inspired gardens outside of Japan, and the Shakespeare Garden, which features over 80 of the blooms mentioned in his works.
There's loads of pavilions to explore the nooks and crannies of too – the Aquatic House and Orchid Collection, the Bonsai Museum, the Desert Pavilion, and more. From November through to January is when you can catch Lightscape, one of the best immersive lightshow experiences in New York, with festive food and music to boot.
Adult tickets cost $18, and kids under 12 go free.
Other great outdoor activities in NYC
A former abandoned military base in the heart of New York Harbor, next up on our list of great things to do outside in NYC is just minutes from lower Manhattan and Brooklyn by ferry. Governors Island's got an award-winning park, dozens of historical buildings, an arts and culture programme, and even a 22-acre National Monument.
The Hills, in particular, is a collection of four different hills and is described as New York's "newest landmark", with rolling landscapes, grassy overlooks, and mega views. One of them even has slides, so we know which way we're going. 
You'll have to catch a ferry to reach Governors Island, and if you catch a service at the weekend before 11.30am, it's free. At other times it's $2 for a round trip for adult, and kids under 12 go free. 
This is possibly the most peaceful option on our list of great things to do outside in NYC. Set on Brooklyn's highest points, this burial ground stretches for more than 478 acres, with a whole load of tombs, mausoleums, lakes and spots of forest all connected by a network of roads and footpaths.
Over 560,000 people have been laid to rest here with beautiful views over Manhattan (not a bad final stop), including a whole bunch of people you might just be familiar with: inventor Samuel Morse (of the Morse code), designer Louis Comfort Tiffany (of those famous Tiffany lamps specifically, but also the son of the guy who started Tiffany & Co), artist Jean-Michel Bisquat, and composer Leonard Bernstein.
Entry to the cemetery is free, and there's also free maps available to help guide your way.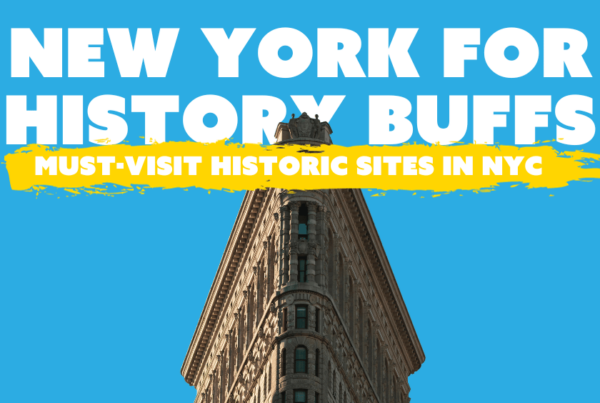 New York might have a lot of shiny new things, but it's also got a whole load of history behind…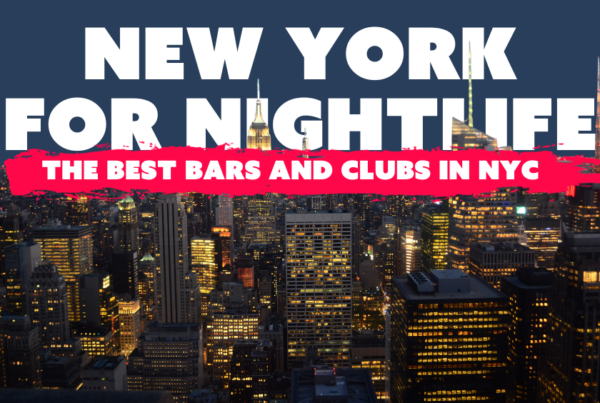 It's literally the city that never sleeps, so if anywhere is gonna have some decent nightlife, it's New York. Grab…
New York is well known for its daze-inducing department stores and big brand names, so we reckon there ain't anywhere…