June normally sees Pride parades happening all over the world as a celebration of love, diversity and LGBTQ+ equality. The month was specifically chosen to honour the 1969 Stonewall Riots – the landmark event widely considered to have kick-started the gay liberation movement across America and, eventually, the world.
It's customary during Pride month for towns and cities across the globe to play host to gigantic, colourful parties. Besides being ridiculously good fun, Pride also helps draw attention to queer history and highlight the discrimination faced by members of this community. There are a whole bunch of events kicking off this month in countries around the world – although, because of the coronavirus pandemic, many have been forced to take place online this year. But that doesn't make them any less poignant, or their host cities any less spectacular. There are still plenty of Pride parades worth travelling for. So grab your rainbow flag, pack as much glitter as you can carry, and book yourself a cheap flight to one of these hot destinations.
Sao Paulo
6th June
Brazil's largest city is famed for hosting the biggest Pride parade in the world. While São Paulo isn't exactly a great beauty, it is something of a foodie heaven. Plus, it has vibrant fashion and music scenes; innumerable art galleries, cultural centres and experimental theatres; and amazing nightlife. There's no shortage of raucous underground bars and clubs to head to after the parade. You'll no doubt find the best after parties happening in the queer neighbourhoods of Frei Caneca and Largo do Arouche. Direct flights from London to São Paulo take just less than 12 hours.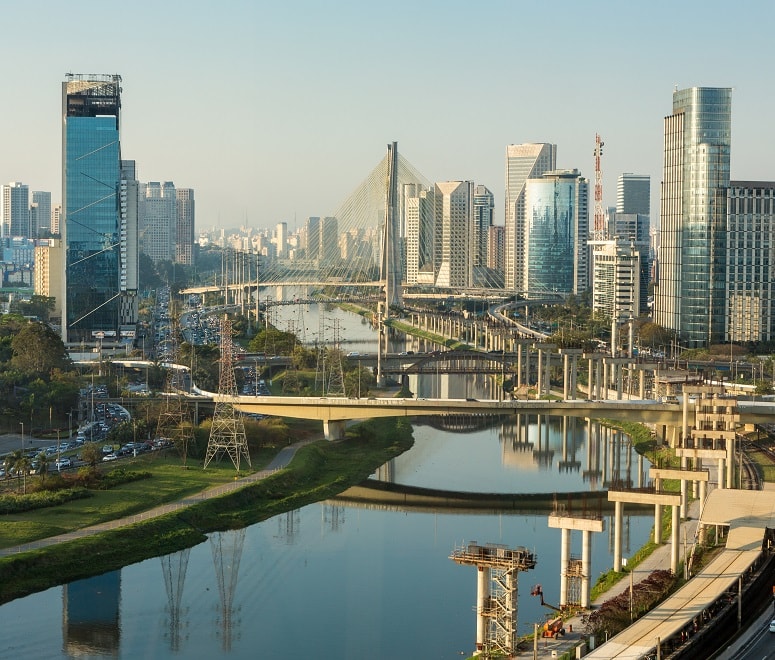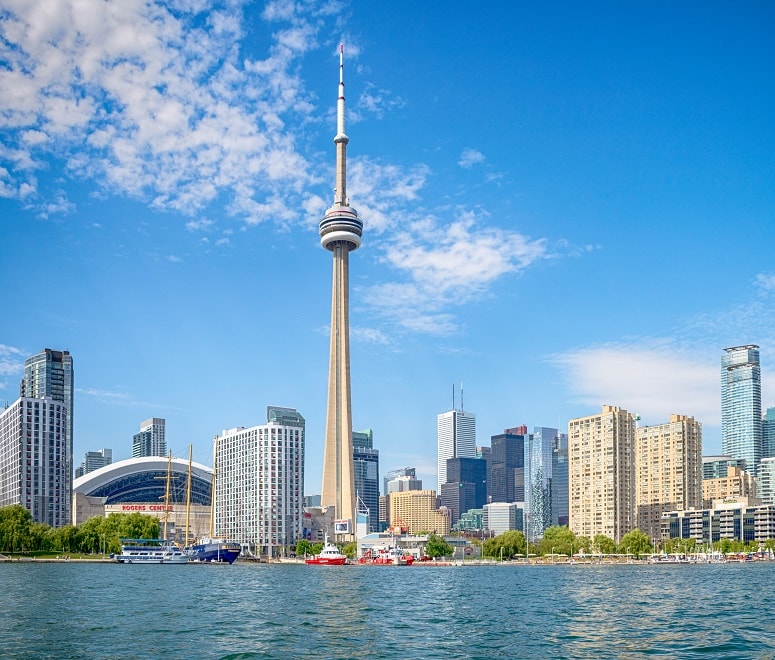 Toronto
27th June
Started in 1981, Pride Toronto has evolved to become a month-long celebration. One of the most diverse of all Pride events, there's usually a Trans March and a Dyke March that take place ahead of the main Pride parade. This year marks the 40th anniversary of Pride Toronto, and while there will be some in-person events taking place throughout June, the main parade will be virtual, on account of the pandemic. The city actually held its first Virtual Pride Parade in 2020, with over 55,000 viewers watching at home.
But if you are able to visit this buzzing Canadian city, there's still an incredible amount to see and do – even outside Pride month. Most attractions are clustered in downtown Toronto. This includes the famous CN Tower – dominating the Toronto skyline, it offers fantastic views across Lake Ontario. Many of the city's best bars, restaurants and boutiques line the cobblestone streets of the historic Distillery District, and the spectacular Niagara Falls are just a two-hour drive away. If you fancy some time away from the hustle and bustle of the city, catch a ferry to the jewel-like Toronto Islands and spend a tranquil afternoon walking, cycling or lounging on the beach.
Barcelona
26th June
The highlight of Pride! BCN, Barcelona's Pride parade usually passes through the city every year on the last Saturday in June. It culminates at Plaça Espanya with a series of concerts. However, this year, the event is likely to take place online, as it did last year. But that doesn't mean you shouldn't plan a future trip here. With direct flights from London taking just over two hours, Barcelona is easy to get to, and it's well worth spending a few days in this charming Mediterranean city.
From hearty paella to Basque-style tapas, the capital of Spain's Catalonia region boasts world-class dining. Meanwhile, its sun-drenched beaches are great for watersports, and art aficionados can get their fix at the celebrated Museu Picasso. One of the biggest draws, though, is the city's fabled architecture. Still unfinished 93 years after his death, Antoni Gaudí's extraordinary Sagrada Família is perhaps Barcelona's most famous building. But there are many other masterpieces to ogle. These includie Casa Batllo, Park Güell and the huge Catedral de Barcelona in the Gothic Quarter.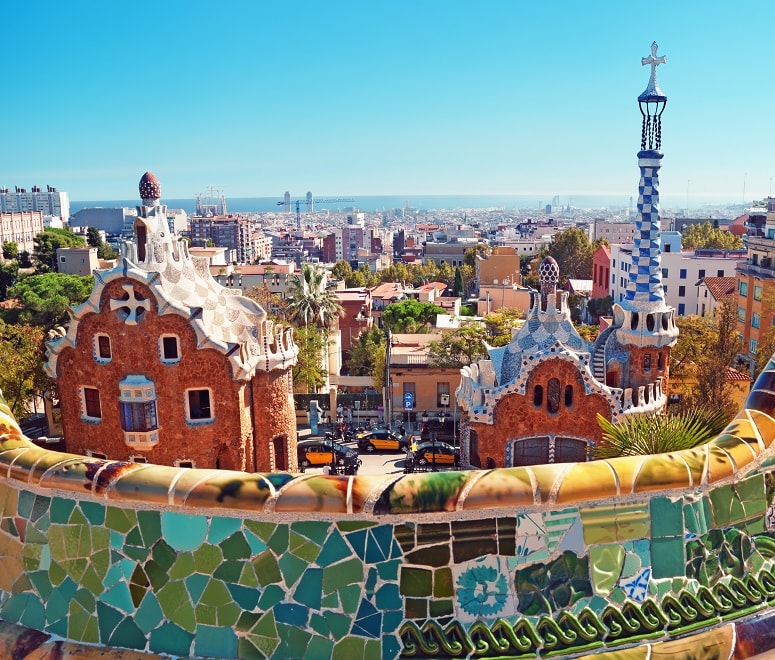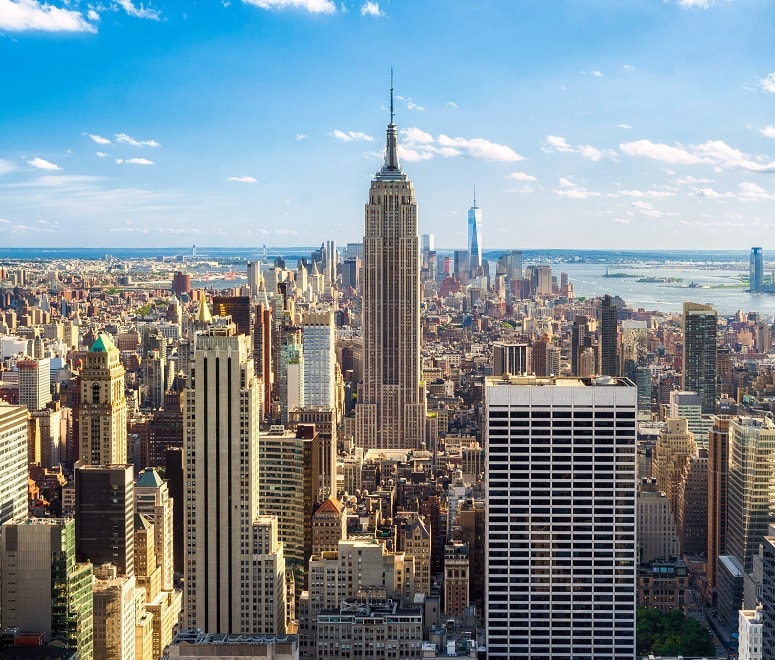 New York
27th June
As the birthplace of the Stonewall Riots, New York has always been a major player when it comes to Pride. The official theme for 2021 is 'The Fight Continues' and there will be a roster of events taking place throughout June. The NYC Pride March, scheduled for 27th June, is one of the highlights. It will be presented in a virtual format this year, with a number of to-be-determined in-person elements happening, too.
If Pride isn't reason enough to book a last-minute holiday to the Big Apple, surely iconic landmarks like Brooklyn Bridge, the Statue of Liberty and Grand Central Station seal the deal? Whether it's your first visit, or you've been many times before, New York is a city that never fails to amaze. Culture abounds at top-notch museums, such as The Met, MOMA and The Guggenheim, while sports fans can catch a baseball game at Yankee Stadium or Citi Field – or head to Madison Square Garden to watch the Knicks or the Rangers.
If you want to take a breather from the buzzing street life, make a beeline for one the city's many green spaces – Central Park being the most famous. Alternatively, get a bird's-eye view from atop the Empire State Building or Top of the Rock. And, whether it's 9am, 7pm, or three o'clock in the morning, you'll have no trouble finding sublime food in this culinary capital. As Walt Whitman wrote, "There is no place like it…"
San Francisco
With the biggest proportion of LGBT residents in America, and a widespread culture of tolerance and inclusivity, San Francisco has earned a reputation as the 'gay capital of the world.' While the city celebrates Pride throughout June, the official festivities normally take place over the last weekend of the month, with the main parade happening on the Sunday. Sadly, though, COVID has necessitated the cancellation of the parade – and many of the usual events – this year. But that doesn't mean there won't be any celebrations at all. #SFPride51 will just be taking in a different form, with a number of limited in-person events planned throughout the Bay Area. And organisers are also hoping to host the inaugural National Coming Out Day Festival in October – so watch this space!
If you are able to travel to San Francisco later in the year, make sure you also find time to check out some of the city's main attractions. Start your day by grabbing a coffee at the Ferry Building before heading to Pier 33, where you can board a boat to Alcatraz Island. Here, you'll learn the history of the world's most notorious prison. In the afternoon, take a ride on the city's famous cable cars as you make your way over to Golden Gate Park. Read a book in one of the hidden meadows or explore the beautiful Japanese Tea Garden, where you'll find carp-filled ponds, cherry blossom and bonsai trees. It's then an easy walk to the famous Golden Gate Bridge, which links San Francisco to the scenic harbourside city of Sausalito.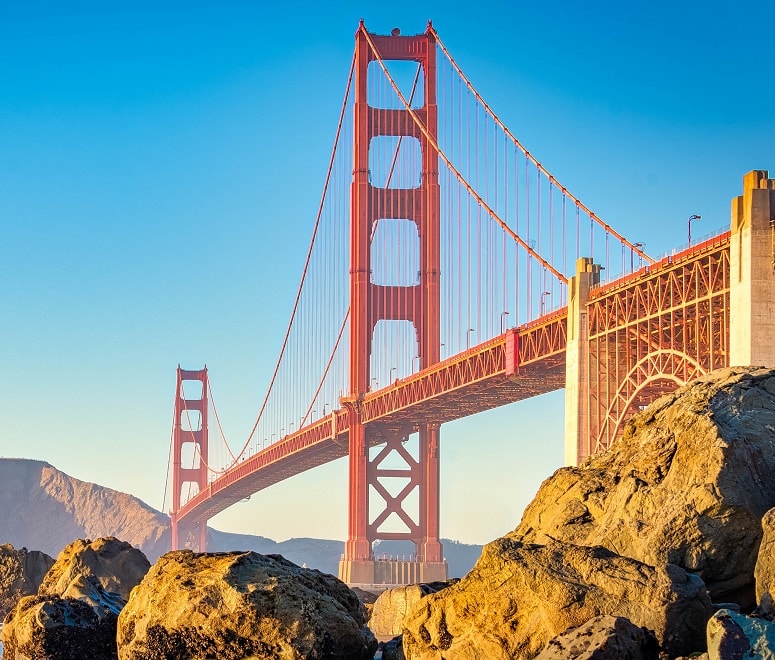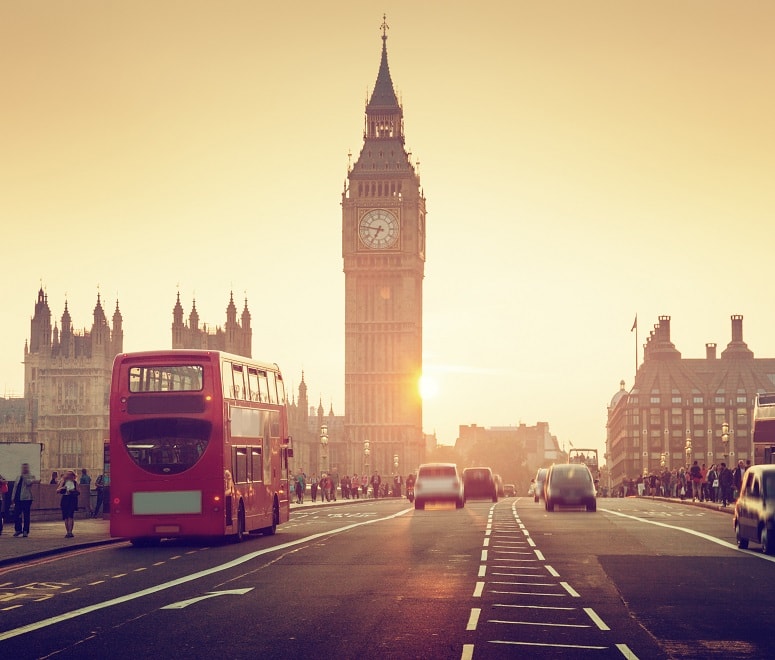 London
11th September
In a normal, non-pandemic year, more than 300 groups and floats travel through our fair capital for Pride. Starting in Portland Place, the parade usually moves south to Oxford Circus, and along Regent Street to Piccadilly Circus, before continuing down Lower Regent Street and Pall Mall. It then passes through Trafalgar Square before finally finishing on Whitehall. And while that may still be the route that this year's parade takes, we won't find out until September. That's because the 2021 celebrations have been pushed back several months to allow for the further easing of lockdown restrictions.
If you're thinking about coming to Pride in September and planning to travel from elsewhere in the UK, why not extend your trip and enjoy a long weekend in London? You know there won't be any travel restrictions! Check out tourist hotspots like the London Eye, Houses of Parliament, Tower of London and Buckingham Palace, or spend some time strolling around the city's gorgeous green spaces. Once you've had your fill of shopping, Hyde Park, Regent's Park, Kensington Gardens and Hampstead Heath will offer respite from London's busy streets. Alternatively, see the sights from the water on a Thames River Cruise, or sample local produce at Borough Market – located right next to London Bridge. The capital's amazing museums and galleries – such as the British Museum, Science Museum, or the two Tate galleries – are the place to get head to get your culture fix.
Madrid
3rd July
For a week at the end of June or early July, Madrid normally plays host to Europe's biggest Pride – known in Spanish as the 'Orgullo Gay de Madrid'. People flood the city's gay neighbourhood Chueca, while further unofficial parties take place in the hip bars around Malasaña. The climax of the whole thing, though, is the parade, which travels along the mile-long Paseo del Prado.
Madrid's most famous boulevard, Paseo del Prado is also known as the 'Art Walk'. That's because it's where you will find the city's big three museums – the Prado, Thyssen-Bornemisza and Reina Sofía. These cultural institutions are just some of the attractions that you should visit on a trip to the Spanish capital. Take a tour around the lavish Palacio Real (or Royal Palace of Madrid) and marvel at the over-the-top decor or, if you're a football fanatic, Real Madrid's home stadium – the Santiago Bernabéu – should certainly be on your list. While Madrid's Pride Parade is scheduled to go ahead this year, on 3rd July, there will be a number of necessary restrictions in place.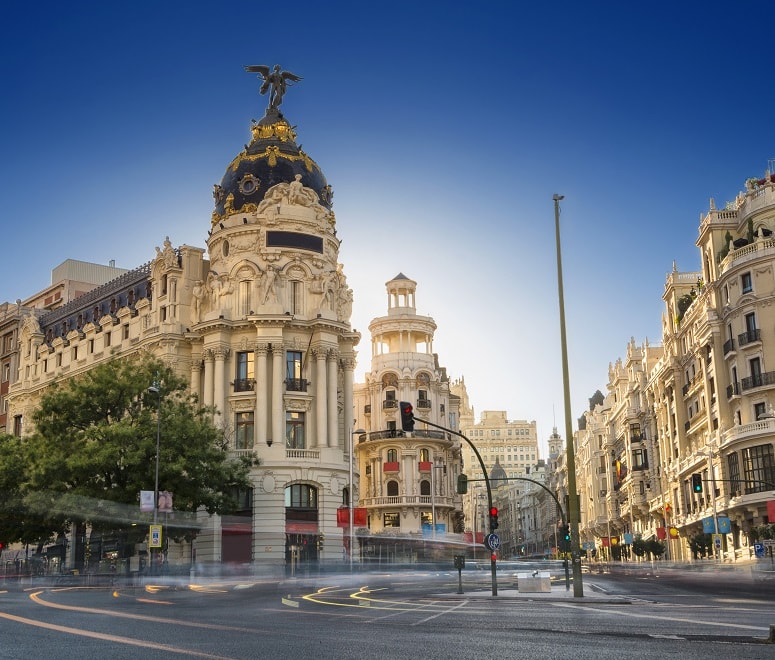 Berlin
24th July
Named after the street in New York's Greenwich Village where the Stonewall Riots took place, Berlin's Pride is known as Christopher Street Day. Usually, a rally with musical performances, talks and DJ sets follows the CSD march, at the iconic Brandenburg Gate. Official and unofficial after-parties continue long into the night – and, more often than not, the following morning. As a city with a reputation for hard-partying, Pride events in Berlin are nothing short of incredible.
But 2021 is a little different. The CSD march this year will be less of a celebration and more of a demonstration. While speeches and musical components will still be included, floats and other vehicles are not allowed. Instead, everyone must march on foot – and alcohol is banned.
However, Berlin's bars and restaurants have now reopened, so there's nothing stopping you from going for a drink afterward. And, if you can find some time, it's worth checking out some of the city's historical and cultural sites, too. Starting at Checkpoint Charlie, trace the route of the Berlin Wall by bike or on foot, visit the neoclassic Reichstag – home of the German parliament – or take a trip to the Jewish Museum Berlin to learn about Jewish history and gain a deeper understanding of the holocaust. If you don't have time to cram that all in, fear not – with flights from the UK taking just over an hour and a half, it's easy enough to go back.