It's nice to have a treat sometimes, isn't it? And some countries just nail luxury living, with knockout hotels and VIP-worthy restaurants. Whether you're craving sumptuous spa treatments, designer shopping or one-of-a-kind excursions, these luxury destinations have got you covered. Take a look.
Dubai
There are plenty of reasons why Dubai is nicknamed 'The City of Gold'. Boasting more than 60 five-star resorts – including these five incredible hotels – this place is notoriously luxurious. Round-the-clock butler service and underwater restaurants are the norm in Dubai, as the city majors in the A-list lifestyle. Shopaholics can enjoy world-class retail therapy at Dubai Mall, where designer stores include Cartier, Chanel and Louis Vuitton. Foodies will love Dubai's many Michelin-starred restaurants. And there are lots of luxury experiences on offer, too, including Champagne high tea at the top of the Burj Khalifa.
New York City
New York is one of our favourite luxury destinations. Manhattan is crammed with iconic hotels such as The Plaza and The St Regis, where you can follow in the footsteps of celebrities like Marilyn Monroe, John Lennon and Christian Dior. The Big Apple is also famous for its premium dining scene. For a real taste of luxury, book a table at one of the city's Michelin-starred restaurants, like Per Se or Eleven Madison Park. And you'll find plenty of other ways to spoil yourself on holiday. Book a private shopping appointment at Bergdorf Goodman, where labels include Gucci, Versace and Yves Saint Laurent. Enjoy a helicopter ride to admire the best views of the New York skyline, or book an exclusive box for a dazzling Broadway show.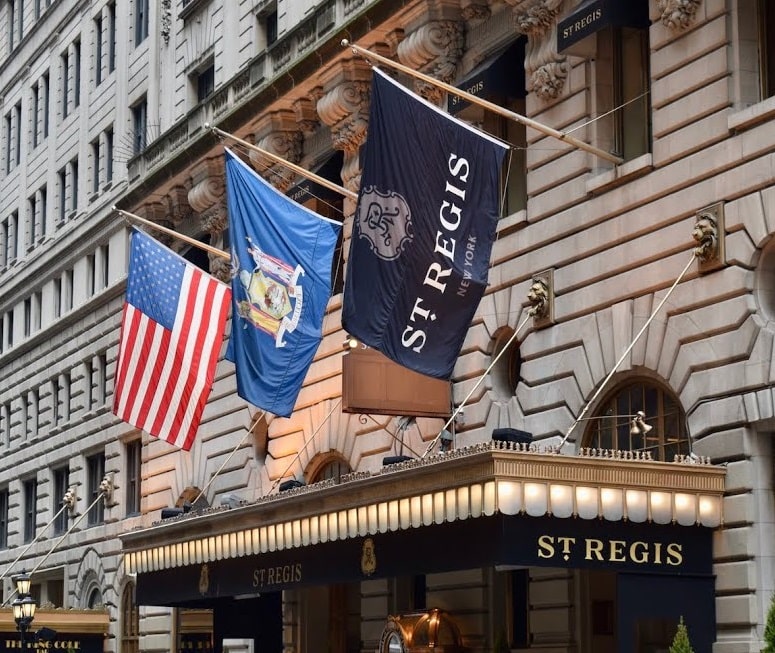 The Seychelles
Luxury destinations aren't always cities. The Seychelles is something of a haven for the rich and famous, with A-list holidaymakers including Brad Pitt, the Clooneys, and the Duke and Duchess of Cambridge. It's a stunning archipelago and many of the resorts are perched on their own private island, so you can truly relax in style. Head to your hotel's spa for a soothing massage by the Indian Ocean, or share a private dinner for two in your sea-view suite. When you feel like exploring, why not charter a yacht and go snorkelling among tropical reefs? Or you could ask your hotel to make up a Champagne picnic for two, which you can enjoy on a desert island.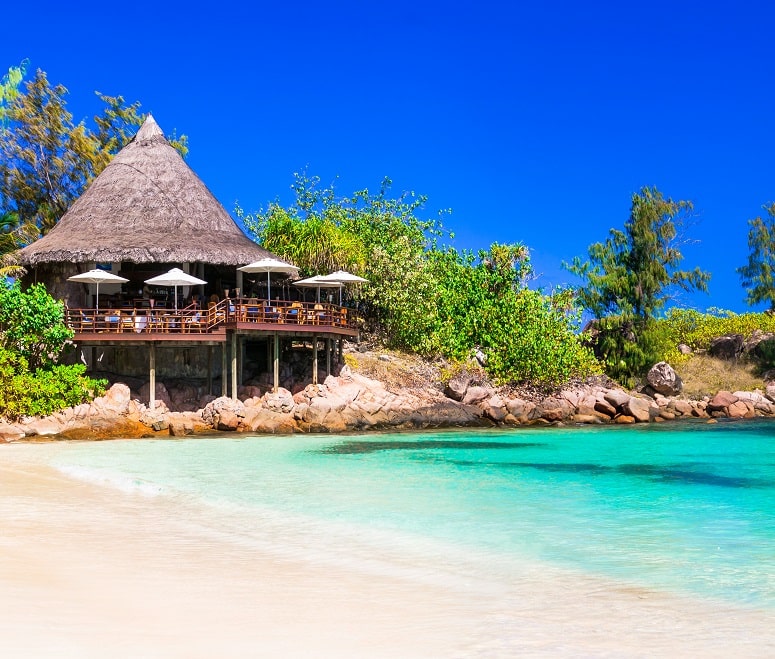 Thailand
Thai hospitality is among the best in the world – so it's no surprise that Thailand is one of our top five luxury destinations. Whether you're staying in an eco-lodge in Chiang Mai or a knockout beach resort on Koh Samui, you can expect authentic cuisine, flawless service and elegant suites with thoughtful touches (think welcome drinks and rose petal baths). Once you've settled in, unwind with a traditional Thai massage in your hotel spa, or go kayaking in search of exotic marine life. And, in the evening, you can request a private dinner on the beach.
St Lucia
The Caribbean knows a thing or two about luxury. Antigua, Barbados and the Bahamas are all beautiful but, for us, St Lucia takes the crown. Hugely popular with honeymooners, this idyllic island serves up some jaw-dropping hotels. Retreats like Jade Mountain and Sugar Beach boast seafront bungalows and stunning suites with their own infinity pool. If you do manage to drag yourself away from your hotel – we know it's difficult – you'll find some first-class excursions, including sunset cruises and rum-tastings at St Lucia Distillers. And a chocolate-tasting at Rabot Estate is a must-do – it's the home of Hotel Chocolat.