New York is well known for its daze-inducing department stores and big brand names, so we reckon there ain't anywhere better for shopaholics than the Big Apple! With an abundance of brands, boutiques, chains, and vintage as well as designer fashion, here's some of NYC's must-visit stores, sales and more.
But before you start dropping dollars left, right and centre, you need to be prepared. Consider things like opening times – not all stores have standardised opening hours. Check shop hours in advance on Google to avoid being subjected to solely window shopping! And this being the States, you better limber up for some mental maths or you risk squealing at the till (and not in a good way) – the price on the tag doesn't include the New York City and New York State sales tax of 8.875%, so you'll have to add this on yourself to know your actual total.
Right, on to the fun bit!
Must-visit shopping areas in NYC
Times Square's neighbour to the south, if you want the New York hustle and bustle shopping experience, we recommend a trip to Herald Square. A tourist hotspot, this one requires some shopping dedication.
Full of NYC's must-visit stores, you'll find the iconic Macy's store here, as well as a bunch of other well-known names – we're talking H&M's flagship store, Victoria's Secret, Zara, Mango and more. Winter is a great time to be here too, because the Macy's Thanksgiving Day Parade ends here, and some of the city's best Christmas window displays.
Top tip: get here early and if possible, during the week. And when you've done shopping, head to nearby Koreatown for lunch.
A great shout for summer days, Brookfield Place in Manhattan is where you can relax in a restaurant overlooking the One World Trade Centre. Some of the best rooftop bars in New York are here too, so you can grab a cocktail before whisking yourself off for a shopping trip.
This one's for those with a taste for the fancier things in life, as it's a mega upmarket sort of place where you'll find stores like Burberry, Gucci, Salvatore Ferragamo and Tory Burch.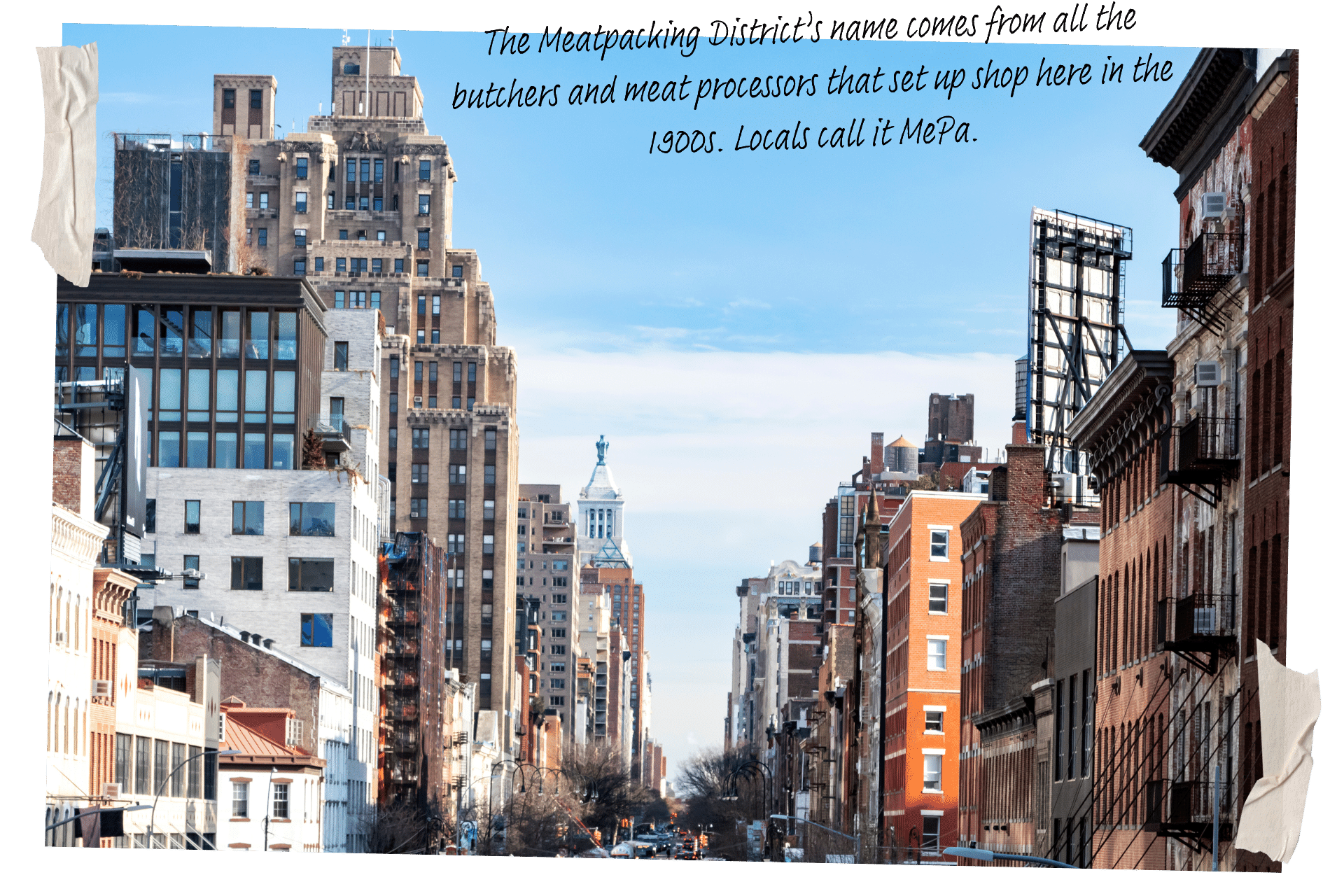 One of the city's most contemporary areas, get ready to drop some dollars because this place is going to dazzle you with all of its shops, bars, and restaurants. Near the beginning of the High Line in downtown Manhattan, this is where the girls get their fancy dresses in Sex and the City. Gucci. Hermes. The Kooples. But designer stuff here tends to lean more towards more niche boutiques than big name stores like you'd find on Fifth Ave.
It's not all expensive boutique stores though, you'll also find an Apple store if you want to upgrade your tech, an UGG store, and a range of other high street shops. And if you get bored of shopping, no problem! You can take a trip to Chelsea Market, with over 35 vendors selling everything from fresh produce and seafood to prepared foods and artisanal goods or combine your day out with a trip to the Whitney Museum or the High Line. If that wasn't enough, Little Island is in this neighbourhood too.
SoHo is a magical area of downtown Manhattan where you can truly find something for everyone, from high-end boutiques and pop-ups to street vendors selling designer knockoffs, from unique cafés and artsy stores to brands like Forever 21 and H&M. In short – you'll be spoilt.
Top tip: venture here early in the morning during the week and you're almost guaranteed to have a more relaxed shopping experience as it's much quieter with less crowds.
Located directly at Central Park, Colombus Circle is the original heart of the city – the statue of Colombus in the centre is the point from which all things in Manhattan are measured!  Shopping here is perfect for those of you who like your well-known brands and small crowds. It's a small mall set in a fab location, where you can shop, shop, shop and then split up your day by taking a break in one of the most iconic parks in the world.
Expect places like Coach, Diptyque and Jo Malone here, but also more run-of-the-mill stuff like H&M and Lululemon. Don't forget to try La Maison du Chocolat for super fancy chocs and William Sonoma to look at the pots and pans of your dreams.
Find Columbus Circle in the bottom west corner of Central Park near 8th Avenue.
Macy's at Herald Square is the OG All American department store, and is as much a cultural icon as it is a shopping haven. It goes beyond shopping too, being mega famous for its Thanksgiving Day Parade, its Santa Claus, and its Christmas window displays.
There's 10 floors to play around with here, so expect to get lost at least once, twice…three times. There's a coat check to make shopping easier, and remember that the higher you go, the less crowds there'll be!
Bloomingdale's is another classic American institution, and another of NYC's must-visit stores. It'll be familiar to any person who has watched at least a couple of episodes of sitcom Friends, and anyone who ever owned a bootleg version of its famous small, medium, and large 'Brown Bags'.
So big there's a literal app to help you navigate, you can both shop and dine, with Magnolia Bakery themselves having a concession here. Don't miss The Heart of Shoe York (yes, it's really called that), its 26,000 foot shoe collection. Try weekdays before lunch for less crowds, and make use of their coat and bag check too.
Tiffany & Co's flagship store has been completely reimagined with the introduction of The Landmark, the first refurb and update of the iconic store on 57th Street and 5th Ave in almost a century. You know they meant business with this update because they've even gone and reset the legendary Tiffany diamond in a new design inspired by Bird on a Rock – only done on very rare occasions.
As well as looking at really fancy jewellery, you can now also enjoy their Audrey Experience which pays homage to that classic moment in cinematic history, and gives you the chance to see a replica of the OG Little Black Dress up close and personal. After that, you can have something to eat at The Blue Box Cafe by Michelin-starred chef Daniel Boulud.
There's ten floors to explore, but the groundfloor entrance hall is where you'll find all those famous designs like the Tiffany Lock, Tiffany Knot, and their Tiffany HardWear Collection. For those engagement rings though, you'll need to head up to the third floor.
London has Hamleys, and New York has FAO Schwarz. Running for more than 150 years, this iconic toy store at Rockefeller Center is one of NYC's must-visit stores, whether you're a kid or not.
The fun begins when you're greeted by its life-size toy soldiers, before heading inside to see the musical clock tower. Costumed employees, magicians, dancers and toy demonstrators can be spotted throughout the store, and you can even adopt a doll with the FAO Schwarz Adoption Agency – after being interviewed by 'doctors' and 'nurses' to confirm they'll e going to a good home, of course.
If you wanna have a go on that famous keyboard and pretend you're Tom Hanks in BIG, then you better prepare to queue…
If you've got a brigade of burgeoning bookworms coming along with you to New York, then get them to the Strand Bookstore, STAT! Famous for its 18 miles of books (18 miles!), this bookstore was originally situated on Fourth Avenue, known as 'Book Row', which at one point had 48 bookstores on it (ahhh, the good ol' days).
Today it's at 828 Broadway, and has more than 2.5 million used, new and rare books. Sit back and let the kids roam the shelves to their heart's content. Easy. But if they come back with a stack of books taller than themselves, we absolve ourselves of all responsibility…
What time of year do stores have the best sales?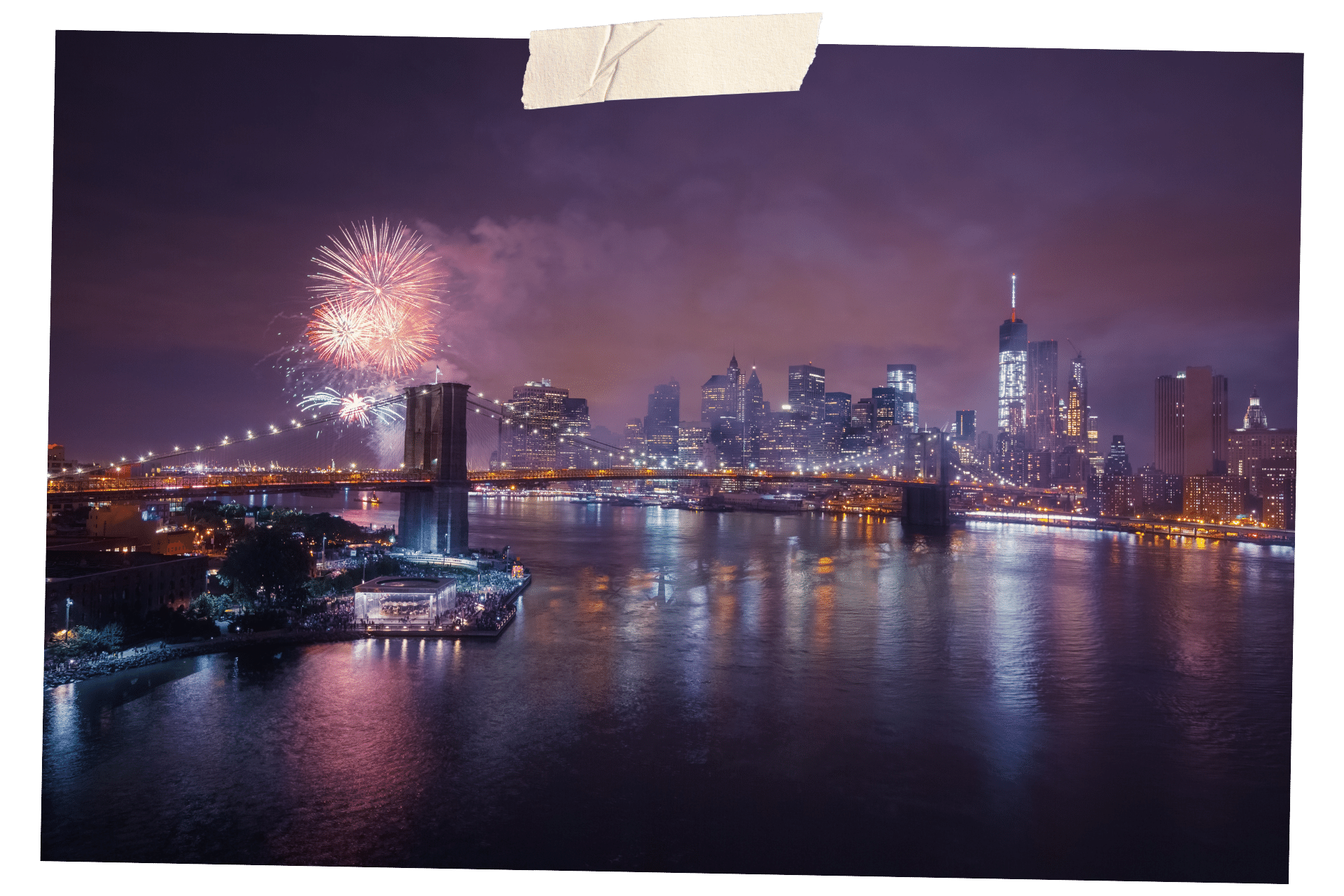 Here's a few key dates to keep in mind to nab a bargain, as there'll pretty much always be sales happened around that time:
President's Day sale (20th February)
Memorial Day Weekend sale (last Monday of May)
July 4th sale 
Labour Day Weekend sale (2nd September)
Thanksgiving sale (23rd November)
Black Friday sale (24th November)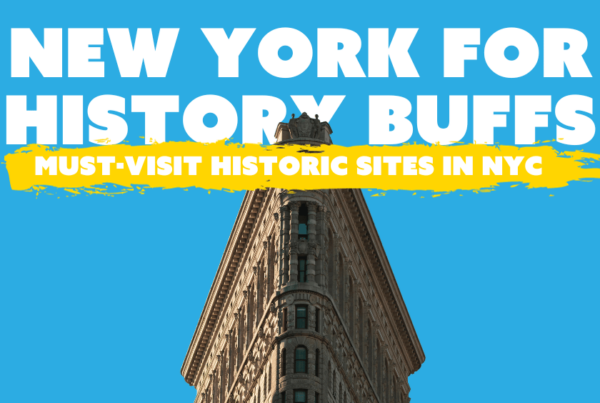 New York might have a lot of shiny new things, but it's also got a whole load of history behind…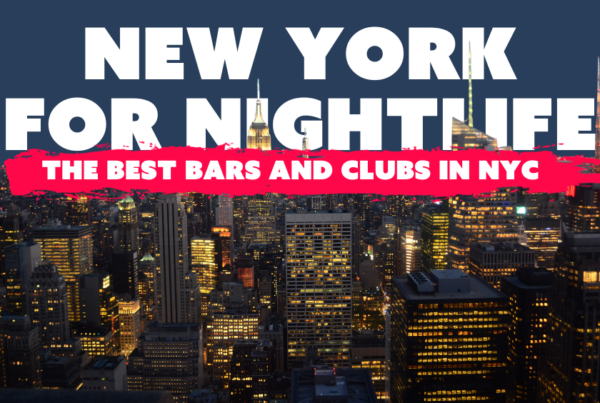 It's literally the city that never sleeps, so if anywhere is gonna have some decent nightlife, it's New York. Grab…
New York is well known for its daze-inducing department stores and big brand names, so we reckon there ain't anywhere…