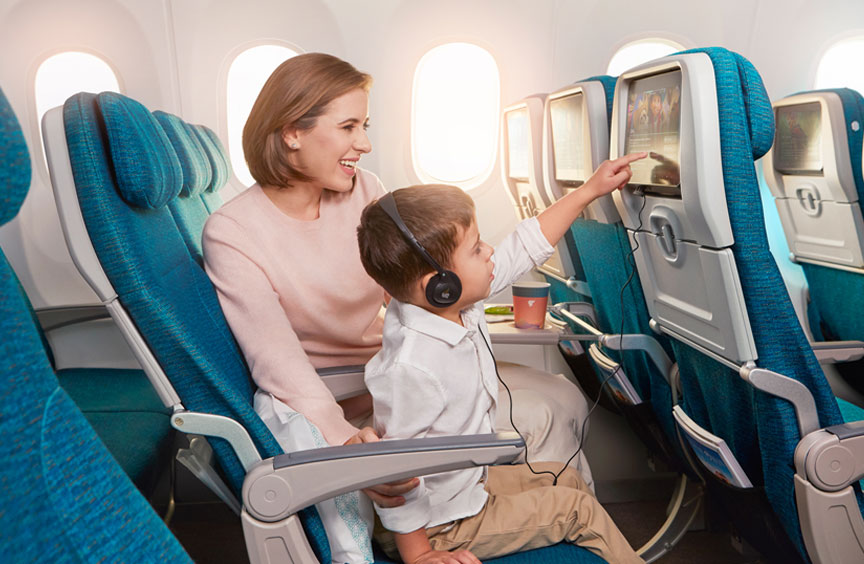 Economy Class
Oman Air's Economy class offers a generous 31" seat pitch. There's a 10.6" display on the seat back featuring a newly designed entertainment system from Oman Air, presenting all the latest blockbuster titles, extensive library of TV box-sets, audio and games. Every seat has USB power and there are 2 power ports between every 3 seats, as well as the option of Wi-Fi connectivity. Economy Class offers a la carte dining with both Middle Eastern and international dishes, together with a wide selection of complimentary soft and alcoholic beverages. All delivered by the award winning, on-board service.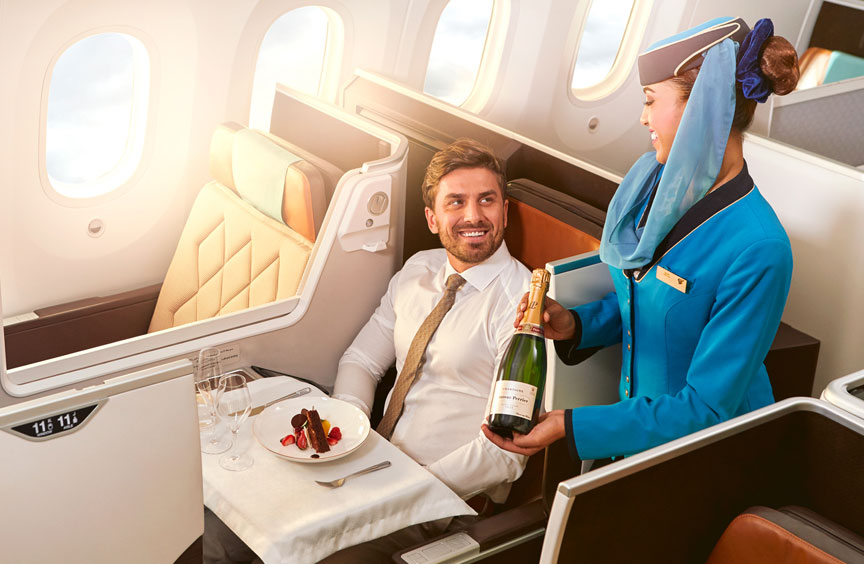 Business Class
Business Class features the best Business class seat in the world, as judged by Skytrax. With direct aisle access for every seat, a new lie-flat bed with an ultra-comfortable 82" seat pitch, audio-video on demand on a 17" personal screen, Wi-Fi and 50kg baggage allowance. Enjoy a great selection of à la carte cuisine from diverse cultures, elegantly presented on a newly designed bespoke dinnerware collection with an extensive wine selection. Slipperettes, socks, eye-shades, gels and moisturisers, along with an onboard selection of pillows, blankets and pyjamas are further luxuries.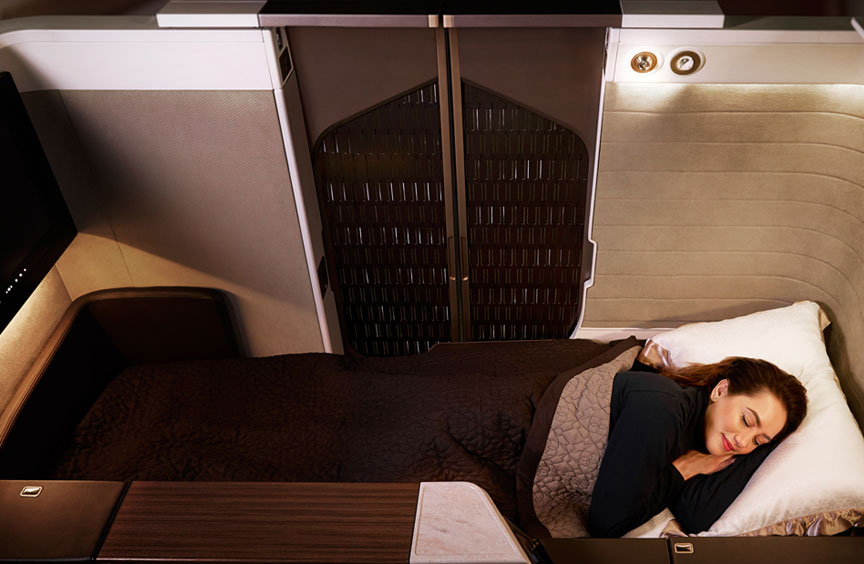 First Class
Welcome onboard the new First Class private suite and experience exceptional, attentive service creating a highly-exclusive 'private jet' experience. Your suite has direct aisle access and maximum privacy with a comfortable 82" seat pitch that converts to a 78" fully flatbed. You'll also enjoy personalisation features with an intuitive touchscreen console, the latest audio video-on-demand system on a 22" screen, noise cancelling headphones, complimentary Wi-Fi, a chilled minibar and personal wardrobe, along with a la carte dining and award-winning wines. All the little extras are included: slipperettes, socks, eye-shades, gels and moisturisers, along with an onboard selection of pillows, blankets pure cotton pyjamas and a 50kg baggage allowance.
The above prices are guidelines only and are correct at the time of publishing. Subject to availability. Other travel dates are available, supplements may apply. Please use the search box or call for details. For more information please read our Pricing Terms and Conditions.