Economy
With over 1,000 in-flight entertainment options including music, television, games and apps on a 10 inch screen, time will fly in Singapore Airline's comfortable economy class. Selected flights enjoy extra leg room, more comfortable seats and cushioned headrests.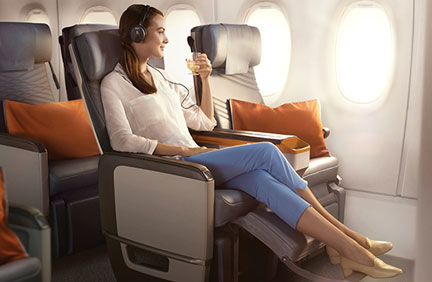 Premium Economy
Enjoy priority treatment at every step of your journey with Singapore Airline's spacious premium economy cabin. You can 'Book the Cook' and choose your in-flight meal in advance from a selection created by the International Culinary Panel. With your own 13.3 inch LCD screen you'll be spoiled for a choice for entertainment as you fly.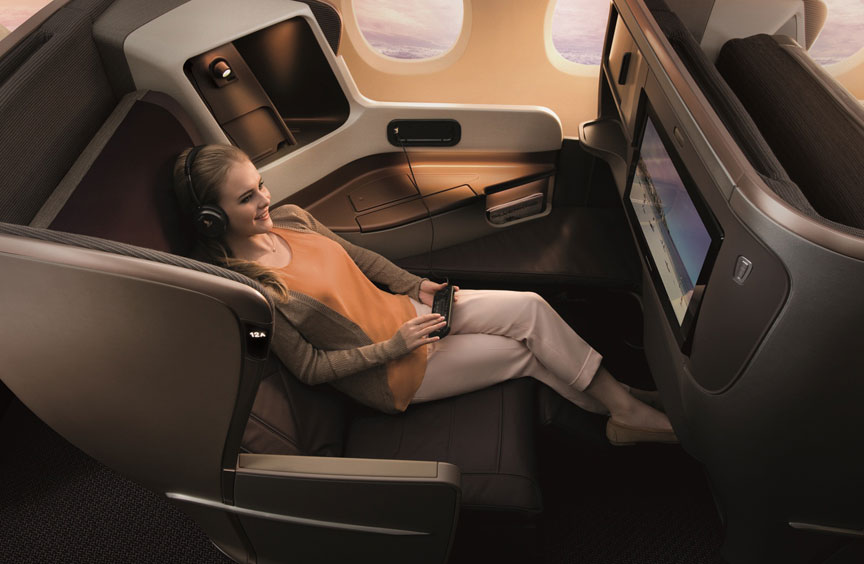 Business Class
With a richly upholstered leather seat and up to 34 inches width, Singapore Airline's business class seat is one of the widest in the air. It transforms to a fully flat bed to provide you with a good nights sleep so you can arrive at your destination refreshed. You'll be able to request your meal 24 hours before with 'Book the Cook' and enjoy priority treatment at check-in, boarding and baggage reclaim.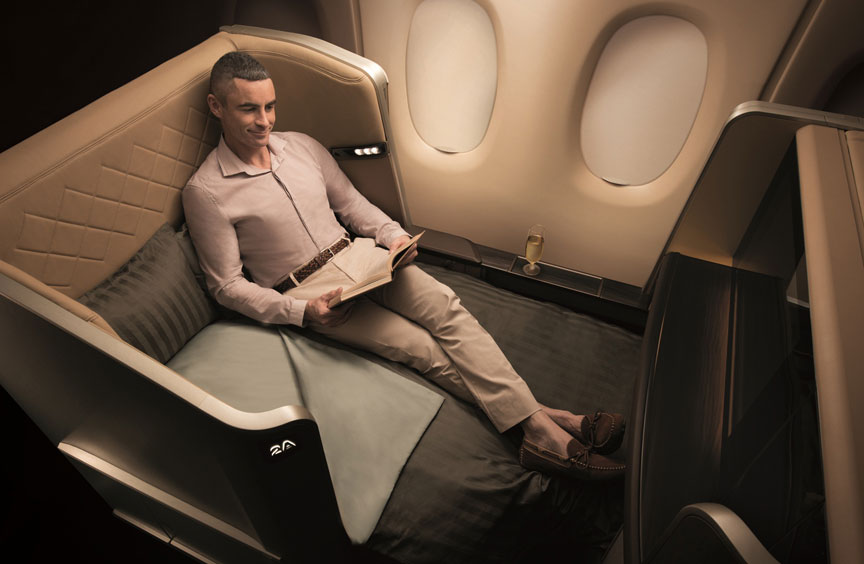 First Class
With a spacious seat that turns into a fully-flat bed, travel in luxury with Singapore Airline's First Class cabin. On selected flights, experience the 'New First Class' which includes mood lighting to help you sleep and extended curved partitions for more privacy in the air.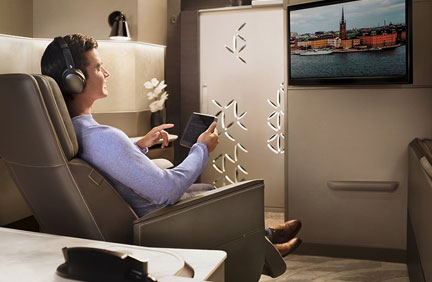 Suites
Travel in a private cabin in the sky, designed by a world renowned yacht maker and with window blinds and sliding doors for complete seclusion. Enjoy an attentive service with fine dining served on bone china and world class entertainment from your personal LCD screen.