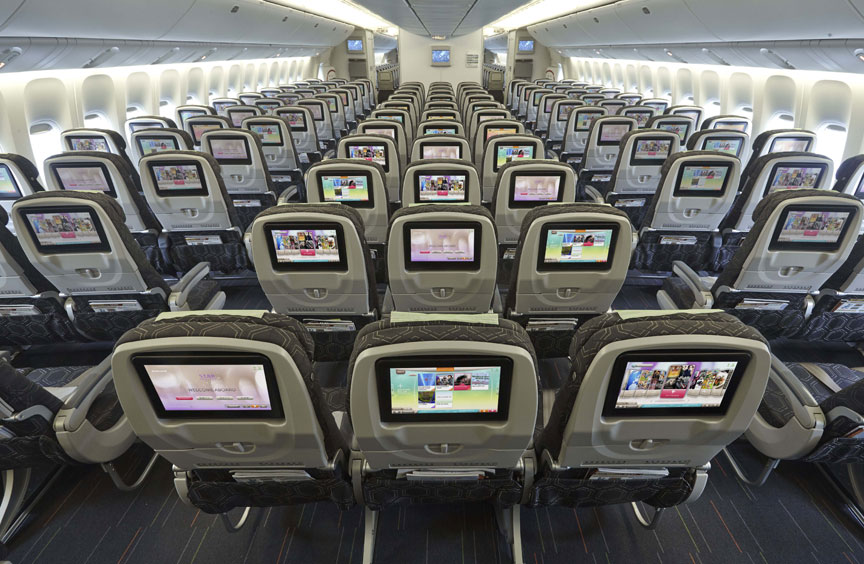 Cathay Pacific economy class
Cathay Pacific's long haul economy class cabin will ensure that you experience a more comfortable and enjoyable journey. With a 32" seat pitch and 18.5" width, the seat's cradle mechanism offers you more living space and greater recline, making it easy for you to enjoy the 9" HD touch-screen personal television which will feature a USB and iPod/iPhone outlet allowing you to view your own personal content on their screens; or you can select from over 100 movies, 500 TV programmes, 888 CDs and 22 audio channels on their entertainment system – Studio CX.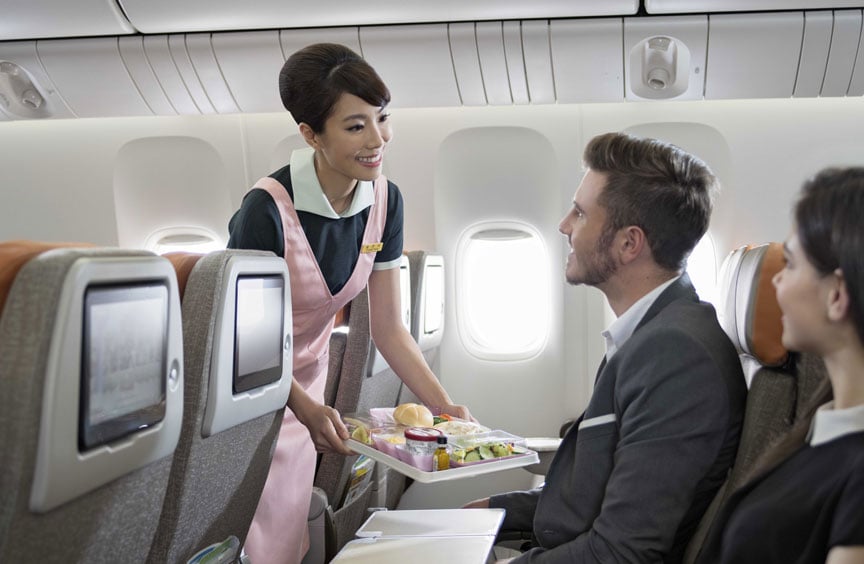 Cathay Pacific premium economy class
Cathay Pacific's premium economy class is a total enhancement from the airline's economy class experience. At the airport you have dedicated check-in counters, an increased baggage allowance and priority boarding. In the air, you'll enjoy an exclusive cabin with more privacy, larger seats - 40'' seat pitch with more legroom and extended recline, enhanced catering, welcome drinks, entertainment at your command with a 10.6" personal TV with "Audio/Video-On-Demand", noise-cancelling headsets, enhanced amenity kits and even more of their world-famous service.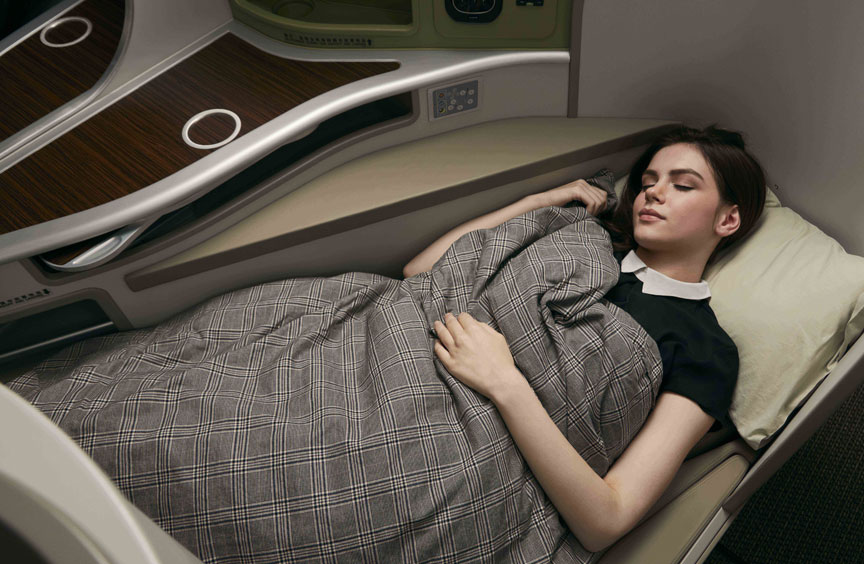 Cathay Pacific business class
Cathay Pacific's business class offers plenty of space in which to sleep, dine, work, read, watch TV or simply relax. Onboard you are in control of your own entertainment with loads of audio and video to choose from. The seat turns down into a fully flat 82" comfortable bed - one of the longest and widest provided on a commercial airline - to ensure that you can enjoy a great night's sleep. A 15" personal TV with "Audio/Video-On-Demand" will provide hours of entertainment with both in-seat power and a multi-port connector.
The above prices are guidelines only and are correct at the time of publishing. Subject to availability. Other travel dates are available, supplements may apply. Please use the search box or call for details. For more information please read our Pricing Terms and Conditions.