When is the cheapest time to fly to Adelaide?
The shoulder-season months of March to May are the best time to find cheap flights to Adelaide. Unlike us up in the Northern Hemisphere, March to May is the beginning of the winter months (well, Australia's version of winter, anyway, so…a little bit less sunshine?), making this the low season for tourists. Avoid the busy summer period from December to February if you wanna bag a barg!
When is the best time to book flights to Adelaide?
If you fancy heading Down Under, say for the Adelaide Fringe Festival, the eating and drinking festival Taste Australia, or the cultural juggernaut that is the Adelaide Festival, then to bag cheap flights you'll want to be 4 weeks ahead of schedule at the least – but when it comes to Oz, it's always best to book as far in advance as possible. We've found 8-12 weeks ahead is a good spot to be in but, as always, it's good to be as flexible as you can, and not just in your pilates class!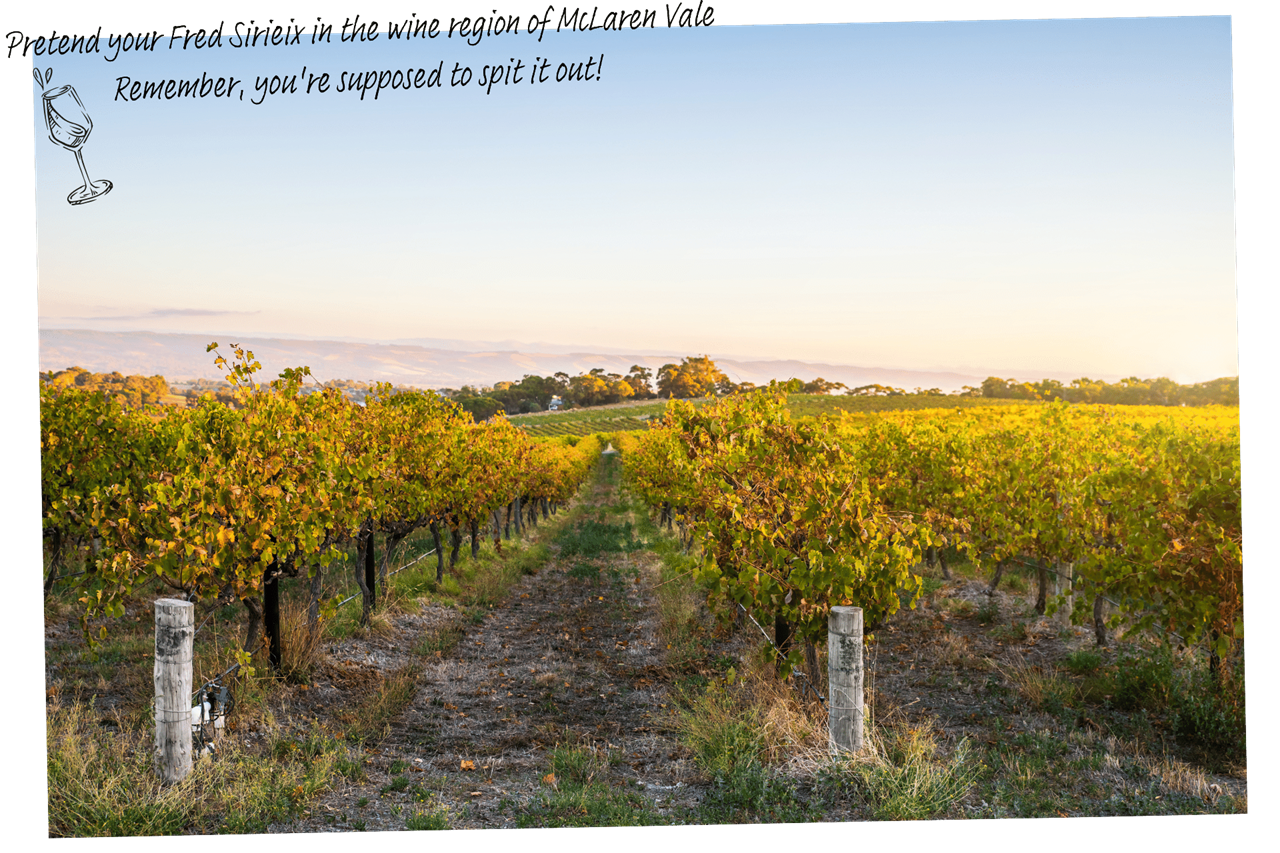 How long is the flight to Adelaide?
From London, you're looking at around 20 hours in the air, but if you're flying out of a regional airport like Manchester, you can add a couple of hours on top of that. From Birmingham it can balloon to 24+ hours!
We know it sucks, but at the moment there are currently no direct flights to Adelaide from the UK – if you're dead keen to keep your travel time to a minimum, you can fly direct to Perth and then just take a domestic flight from there on to Adelaide.
Going indirect might take longer, but it's cheaper and we just see it as a way to to squeeze a holiday inside a holiday! Depending on which airline you decide to fly with, you could add in an overnight stop in some pretty incredible places – fly with airlines like Etihad or Emirates and you could spend a night in Abu Dhabi or be seeing the bright lights of Dubai in no time, as these are the cities in which they have hubs. If you fly with British Airways or Qantas, meanwhile, you could have a short but sweet stay in Singapore – although, we wouldn't blame you for just staying in the airport because it's bloomin' amazing! Fly with Cathay Pacific, meanwhile, and you could say a quick hello to Hong Kong.
Well, if you're going that way anyway, it'd be rude not to…
Getting around Adelaide Airport (ADL)
Less than 4 miles from the city centre, Adelaide Airport is the 5th busiest in Australia. Those who love their airport experience to be as simple as possible will fall head over heels for this airport, as it has just one terminal. Yep, Adelaide Airport's one terminal serves both international and domestic flights and is split across 3 levels.
Level 1 is for baggage reclaim and other services, level 2 is where international passengers (that's you!) will arrive, and level 2 is for departures and is where you'll find yourself at the end of your trip with a serious case of post-travel blues (but a fab tan!)
Before landing, you'll be given an Incoming Passenger Card to fill in. Keep a hold of this, you'll need it to get through Customs, and make sure you declare anything that's required – Australia are pretty strict on this! Once through Customs and Biosecurity, head down to the ground level to grab your bags.
Next stop: Adelaide!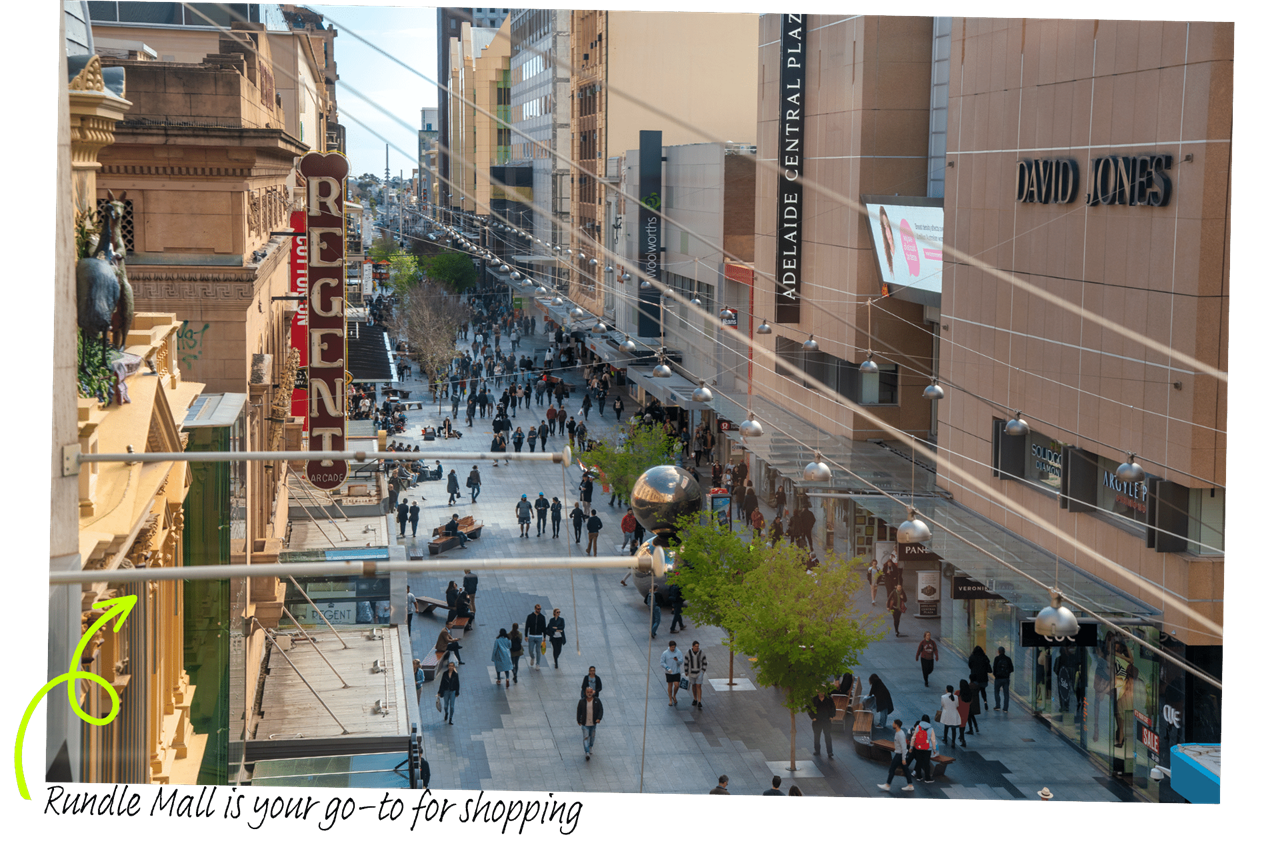 How to get from Adelaide Airport (ADL) to the city
Adelaide Airport benefits from being mega close to the city centre – so close in fact that it's still within the city limits! But the one thing it does lack is a train service, so your only options are bus, taxi, or hire car.
Via bus
You can grab either the J1 or J2 buses from the airport, part of the JetBus fleet. The J1 Elizabeth to Glenelg and the J2 Greenwith to Harbour Town services both travel through the centre of Adelaide, and take about 25-30 minutes. Use the yellow ticket machine at the stop to buy a single ticket into the centre – currently $3.67 during peak hours for adults. If you have Contactless set up, you can now just tap and pay before you board too!
Via taxi
Just outside the airport entrance, you'll find a taxi rank. There's no set fare to get you from the airport to the city, but it shouldn't set you back more than $30 – just note that a $3 airport waiting charge will be added on top of that.
Uber, Ola, Go Catch and more ride-share providers are also available.
Via car hire
You'll find the car hire desks opposite the baggage carousels down on the ground floor, including AVIS, Enterprise, and Hertz. But to make your trip dead simple, get all that stuff out of the way before you land – good job we do cheap Australia car hire too!
Things to do in Adelaide
Wine, wine, and more wine

South Australia is the country's wine capital, and Adelaide is within spitting distance of a bunch of really, really good vineyards, just a short drive from the city. Bold reds are popular in this region, but Clare Valley, just under 2 hours north of Adelaide, is all about a crisp white. There's more than 50 cellar doors and premium wineries along the valley, as well as a bunch of villages like Sevenhill, Auburn, and Clare with all the charm you could ever want. You can explore the area by car or get out and push – pedals, that is. The Reisling Trail is a 32 kilometre stretch between Auburn and Clare that's great for cycling.
If you fancy a quicker jaunt, you can try the famous McLaren Vale, just 40 mins south of Adelaide, smack bang between the hills and the Fleurieu Peninsula's coastline. They're really good for your Shiraz and Cabernet Sauvignon, but they're also not too shabby when it comes to Sangiovese, Rousanne, and Tempranillo. No, we've never heard of them either…

Shopping

Rundle Mall is in the heart of the city, and is a pedestrian-only strip of serious shopping, from big name department stores to independent boutiques. It's also got a number of historical shopping arcades, like the heritage-listed Adelaide Arcade. That's where you'll find the smaller designers and artists. But if your tastes lean a little more towards the upmarket, Rundle Street, in the East End, is where you want to be.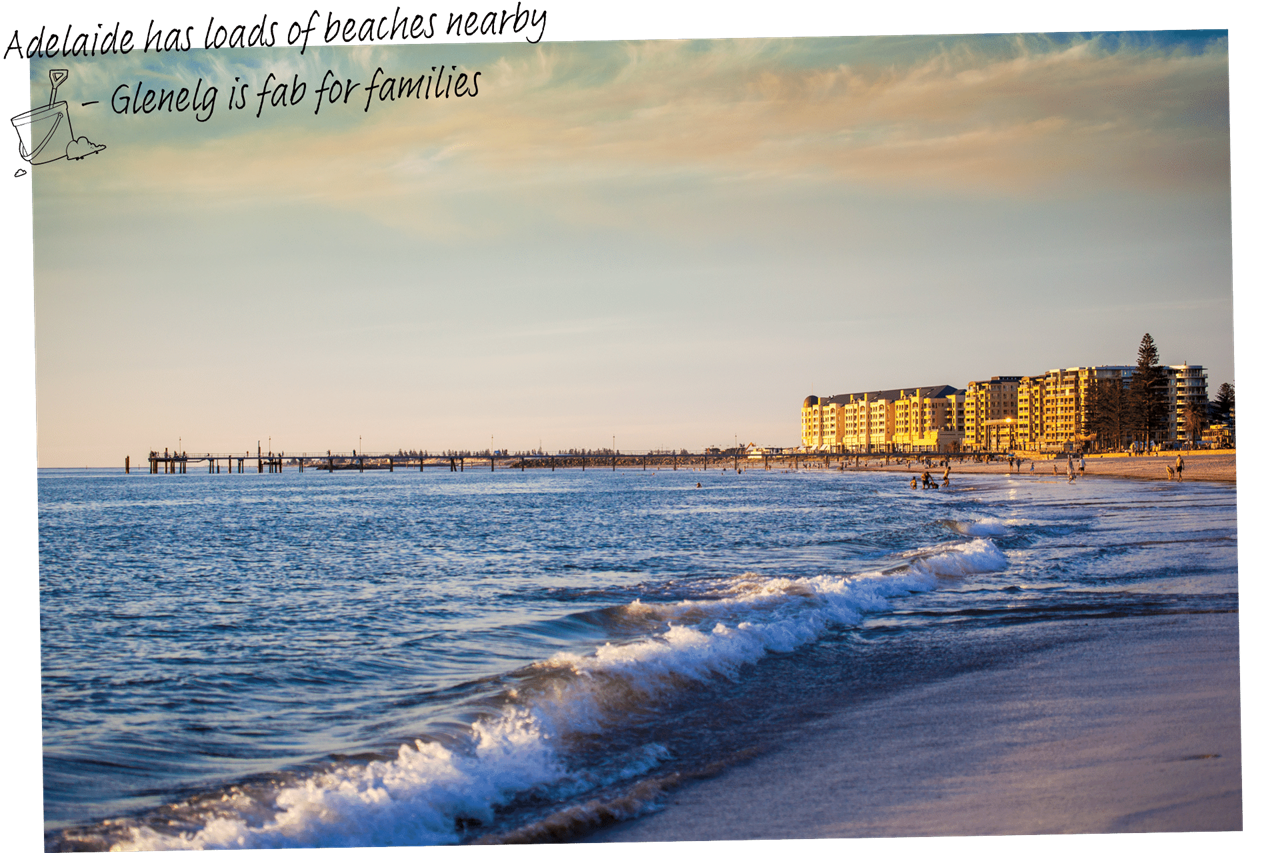 Beaches, baby!

Adelaide's beaches are dead easy to get to, and there's so many of 'em!
About 25 mins away in the car is Semaphore Beach - long, wide, and bordered by sand dunes. It's dotted with beautiful Art Deco buildings too, and the Semaphore's Palais is its crowning jewel. Originally a 1920s bathing pavilion, today you can grab lunch there.
Speaking of grub, if you like being able to have a proper meal after working off some serious calories in the water or just, er, sunbathing, then you'll love Henley Beach because it's surrounded by some fancy pants seafood restaurants. It's just 15 mins in the car from Adelaide.
Glenelg, meanwhile, is fab for families, and it's also the easiest to reach – just take a tram from the city centre and get off at the Moseley Stop. You'll be literal feet from the beach!

Festivals

Known across the country as the 'festival state', Adelaide loves a festival. In January, you have the Santos Tour Down Under, which you can basically think of as the Tour De Australia. February to March, meanwhile, is all about Adelaide Fringe Festival, possibly Adelaide's biggest party of the year and the largest open-access festival in the southern hemisphere.
March also brings Adelaide Festival, which has shown off theatre productions, world class musicians and visual art displays for 60 years. But the newest festival is Illuminate Adelaide, a city-wide spectacle of art, light, sound, and imagination in July.
Don't forget before you fly
Listen up folks, here's the important stuff! As a UK citizen, you'll need a basic (and free) eVisitor visa, unless you're staying for more than three months. If you're planning a longer stretch (who'd blame ya?), you'll need a different visa depending on whether you want to work or study whilst you're there.
Make a note of what you can and can't take into the country, particularly when it comes to food items and residual sand or mud on your clothing. Australia is mega strict about this, so check the rules carefully before you fly.
Before you land, your airline will give you an Incoming Passenger Card to fill out - this is where you can declare any items you need to. Oh, and as always, get checking those passports to be triple sure your passport is still valid!