Whether it's your first time to Orlando or your seventh, that feeling of excitement builds the minute you've booked your trip. Sunshine, shopping malls, beaches and of course, the theme parks, there's so much to do in Orlando! This could be the ultimate family holiday and we want you to have the best time, so here are a few handy tips.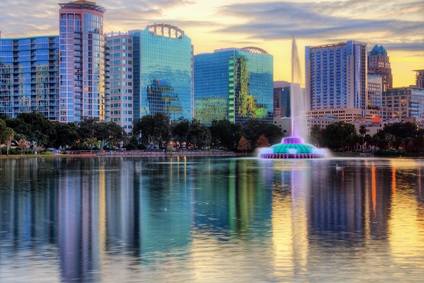 Before you leave:
– Make sure you have applied for your Electronic System for Travel Authorisation (ESTA) at least six weeks before you leave – this is so the American officials can see who is coming in and out of the country – you fill in your details and your passport number and they'll give you a reference number.
– Check your children's heights: this may sound strange, but for several rides at the parks you will have to be certain height or age or even weight – the seats on most rides are generous, but if you are too big (or small!) to meet their safety requirements, you will not be able to ride. Check that there will be another adult or somewhere safe for your child to wait if you all want to go on a ride that they cannot.
– Travel Insurance: no one wants to consider the idea of illness or injury on holiday but unfortunately it can happen. Make sure you're all covered because in America you will not be seen by a healthcare provider until you have given them your insurance details. Keep all relevant paperwork on you at all times too, as a doctor or hospital may request to see this straight away.
When you arrive:
If you haven't already, pre-book and purchase all your tickets for trips and the theme parks as soon as you arrive – not only can it be cheaper to buy them in advance and in a bundle, as well as skipping the long queues at the park, but you may also get queue jump tickets or priority seating for a show. Also, it would be beneficial if everyone you're with sits down and plans where you all want to go – agree on a tight schedule as Orlando can get overwhelming. Rota in days off too so you can re-charge your batteries by the pool or on the beach.
At the parks:

So you've finally arrived at the park! Whether it's Disney, Universal Studios or Harry Potter World, the first thing you need to do is to get a map of the park and plan your day. If you haven't got queue jumper tickets, try and do the "biggest" rides first, as the queues will just get longer throughout the day. Similarly, certain parks are open for longer on some days – so when everyone is going home, you can still hop on the rides!
As mentioned before, there will be height restrictions on certain rides – logically, work out who wants to go on what ride and consider splitting up into groups and meeting back later at the food courts for example.
If your child gets scared of the rides/crowds:

The parks can get overwhelming; the heat, the big queues and crowds, the noises and the sometimes scary rides – the best way to keep them calm is to firstly keep them cool – water, hats, sunscreen and staying in the shade will stop their temperature and temper from rising. Don't force them onto any rides either, as this can lead to panic attacks or feeling sick. Try to reassure them that the rides are perfectly safe and that thousands of people go on them every year. However, another good distraction, if they are very upset, is to take them to watch the parades – especially the ones in Disney. Make sure you try and get a good spot in order to get the best pictures!
To finish off a magical day, most of the parks offer a fireworks display that are out of this world – try and catch these breath-taking events, as they are the perfect end to a perfect day.
For the latest deals on flights and holidays to Orlando use the links below.
Orlando Holidays
Flights to Orlando